Roger Doerr of Hastings has been elected Chair of the Hastings College Board of Trustees, succeeding Glen Moss of Lincoln who served as Chair since 2016. Moss, a 1974 graduate of Hastings College, began his Board service in 1996. He will remain active on the Board as Vice Chair.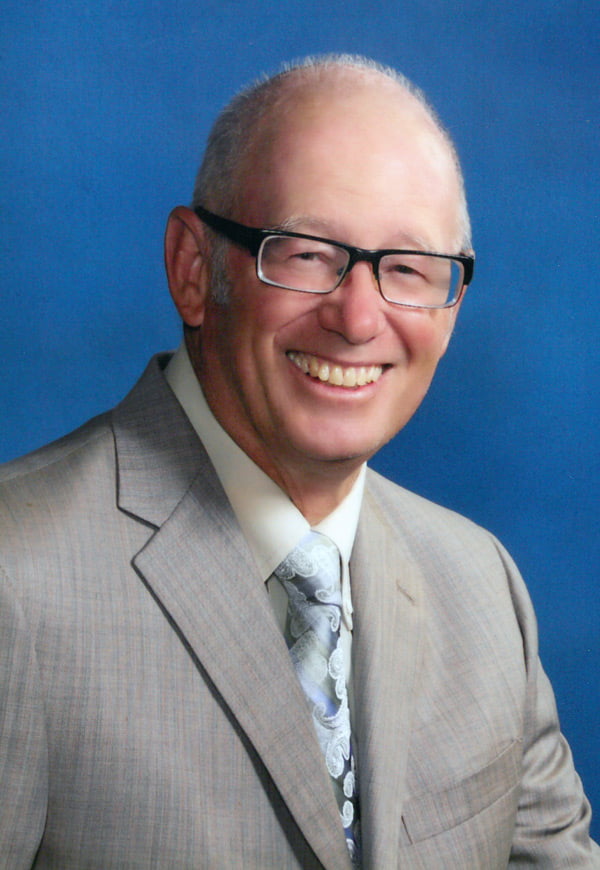 Moss is a semi-retired consultant and corporate secretary for Commonwealth Electric Company of the Midwest in Lincoln, Nebraska, a company he served for 42 years including positions as chief financial officer, treasurer and secretary. During his tenure as Chair of the Hastings College Board of Trustees, the College has undergone significant transformations including the renovation of the Daugherty Student Engagement Center and implementation of a new academic calendar, revised curriculum, study abroad program and technology initiatives.
"Glen has been at the helm of the Board during one of the most innovative periods in College history," Doerr said. "He cares deeply about Hastings College and its students, a fact reflected in his dedicated leadership, financial support for scholarships and other college initiatives and commitment to remaining involved in the work of the Board."
Doerr, emeritus professor of business and economics at Hastings College, was elected to the Board in 2016 and named Vice Chair in 2019.
He joined the faculty in 1969 and received several teaching awards including Carnegie Foundation Nebraska Professor of the Year in 1995. He left the classroom in 1996 to become president of the Hastings College Foundation, a position he held until 2003 when he returned to the classroom. He retired in 2013 after 44 years of service to the college.
"Roger brings to the position nearly a half-century of experience in higher education as a professor, advancement officer and trustee," Moss said. "He is deeply respected and admired by his fellow trustees—many of whom are former students—and by college faculty and staff, past and present, and the local community. He is an exceptional leader and a strategic thinker who inspires the best in others. The Board is confident that he is well prepared to lead us."
Doerr earned a bachelor's degree in accounting and economics from the University of Nebraska-Lincoln and an MBA from Creighton University. He is an inactive Certified Public Accountant and a Certified Management Accountant. Active in the community, he has served as board member and president of Mary Lanning Healthcare Foundation and Hastings Community Theatre. His spouse and Hastings College graduate Karen (Gilmore) Doerr, is executive director of Leadership Hastings. Their daughter Alison is also a Hastings College alumna.
Hastings College is a four-year residential college that focuses on student academic and extracurricular achievement. Discover more at hastings.edu.