Hastings College chaplain Rev. Doodle Harris is exploring "all the ways we love" in this week's chapel service, which is Sunday, February 12 at 2:00 p.m. The service will also feature music by Emily Dunbar.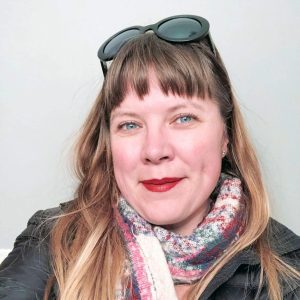 Harris will share a reflection on the many words for love in the Bible, but said the service will be centered on Dunbar's music. Dunbar is bringing a mix of hymns, covers and original songs focusing on the theme of love, and said those in attendance will be encouraged to sing along.
Dunbar is the director of Studio 200 at Hastings College and a 2010 graduate of the College's MAT program. She has been making music in Hastings for more than 20 years, getting her start playing opening slots at the Listening Room. She spent time in Star Belle Ukulele Band, led the monthly pre-pandemic Bar Choir at First Street Brewing, co-hosts the Prompt Queens podcast with her sister-in-law Hope Dunbar, plays with Hope in their duo The Mrs. Dunbars, as well as supporting Vacation Bible School and Sunday worship at Faith Lutheran Church in Hastings. Dunbar said what she loves more than performing is singing in community.
Hastings College chapel is normally at 5:00 p.m. on Sundays when classes are in session, but was shifted to an earlier time this week due to the Super Bowl. Chapel is also held on select Wednesdays during the academic year, with the next being Ash Wednesday at 9:30 a.m. on February 22.