Hastings College is relaunching the Bronco Gridiron Club to connect current and past Bronco Football players, fans and team supporters. The club is a way to keep members informed on Bronco Football happenings while raising additional funds to support the program.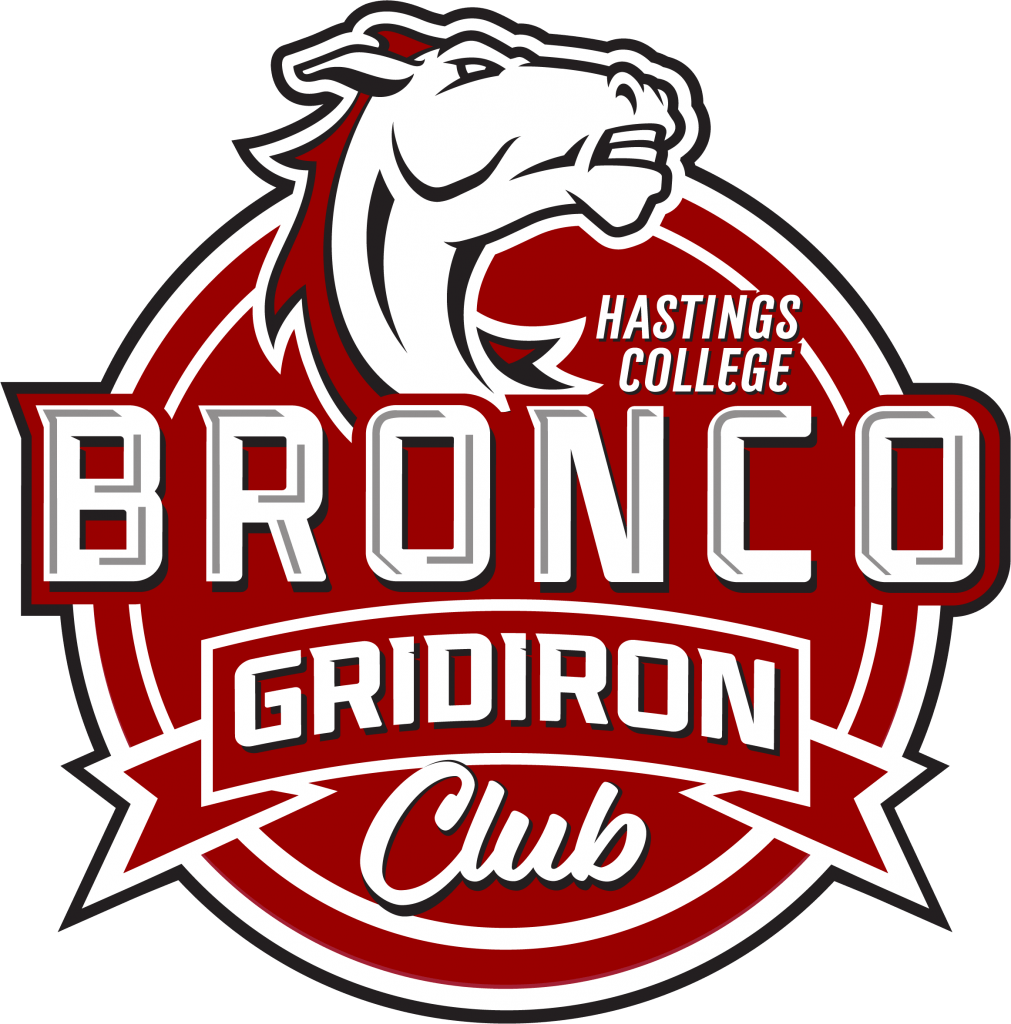 The club is led by ambassadors who are former Bronco Football players tasked to help connect other alumni to bring them back to the program. Ambassadors also helped develop the Bronco Gridiron Club's mission, which includes promoting success in the classroom, on the field of competition and contributing value to the overall mission and success of Hastings College.
Being a club member provides networking opportunities, the ability to reconnect with former teammates, an invitation to Gridiron events and select Gridiron gifts — all while helping maintain and improve the Bronco Football program, according to Mike Bowland '81, director of legacy development for the Hastings College Foundation.
"We're excited to relaunch and build the Bronco Gridiron Club as we move into the 2021 football season," Bowland said. "Growing this network of support will help our new head coach, Matt Franzen (MAT) '99, propel the football program to a leading position in the Great Plains Athletic Conference."
Membership, which is currently $100 per year, provides additional resources for the Bronco Football program. Funds will go toward football scholarships, equipment and other needs associated with the program as determined by Franzen.
"There is great potential to grow Bronco Football, and I really appreciate the excitement and energy we've received from alumni and fans," Franzen said. "I'd like to thank everyone who welcomed me back to Hastings College, and those who have volunteered to relaunch the Gridiron Club and become members. Together we're going to find success on the field and in developing young people of character who will graduate and lead successful lives."
More information on the Bronco Gridiron Club can be found at hastings.edu/gridiron.
Hastings College is a four-year residential college that focuses on student academic and extracurricular achievement. Hastings' student-centered initiatives include providing books, an iPad and a two-week study away experience at no additional cost. A block-style semester schedule allows professors and students to focus on fewer classes at a time and promotes hands-on experiences. Discover more at hastings.edu.