The Hastings College Jackson Dinsdale Art Center (JDAC) opens its fall season with two photography shows, "Beautiful Coincidences" by Kate Breakey and "Unmoored" by George Nobechi.
The show opens August 11, with a reception at 6:00 p.m. at the JDAC (700 E. 12th Street). Gallery hours through August 21 are Monday to Thursday from 9:00 a.m. to 5:00 p.m., and Friday from 9:00 a.m. to 12:00 p.m. Gallery hours August 22 and after and are Monday to Friday from 9:00 a.m. to 5:00 p.m.
Breakey's show, "Beautiful Coincidences" highlights her unique style of photography and her ongoing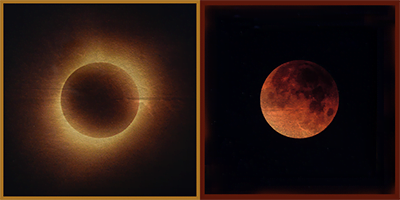 interest in the natural world. It includes work from two series, "Small Deaths", which features large silver gelatin photographs richly hand-colored with oils and pencil, and "Orotones", modern day versions of an early 20th Century process in which gold leaf is applied to an image printed on glass, making them literally glow. This includes her latest images of the recent solar and lunar eclipses.
Nobechi's show, "Unmoored", documents the presence of everyday humanity and the stillness of natural tranquility. Nobechi's photographs strive to capture the Japanese concept nukumori — the faintly warm presence of someone who was there but is now departed. Inspired by his childhood bedroom in Tokyo, Nobechi said he "turned once again to windows and looking out from within." This exhibition is Nobechi's first major solo exhibition.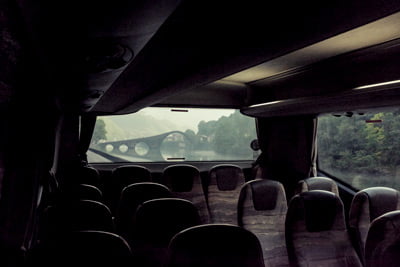 "Beautiful Coincidences" and "Unmoored" will be in the JDAC galleries through September 20.
Personal tours of the JDAC outside regular gallery hours can be scheduled by calling 402.461.7396 or emailing ckimberly@hastings.edu.
Artist Bios
A native of South Australia, Kate Breakey moved to Austin, Texas, in 1988, where she completed a Master of Fine Art Degree at the University of Texas in 1991. Breakey taught photography in the University of Texas Department of Art & Art History until she moved to Tucson Arizona in 1999. Breakey is internationally known for her altered photographs which often blur the lines between media. Her work is held in many public collections and to date she has shown in over 100 solo exhibitions.
George Nobechi was born in Tokyo, Japan, in 1980. He later moved to Canada, where he attended the University of British Columbia. In 2008, Nobechi took a fourteen-country, six-continent round-the-world solo journey that spurred his passion in photography. In 2015, Nobechi studied under renowned National Geographic photographer Sam Abell and decided to pursue photography full-time. Nobechi's work has been exhibited in Japan, Italy and throughout the United States and has received numerous international awards.
Hastings College is a private, four-year institution located in Hastings, Nebraska, that focuses on student academic and extracurricular achievement. With more than 60 majors and pre-professional programs, Hastings College has been named among "Great Schools, Great Prices" by U.S. News & World Report and a "Best in the Midwest" by The Princeton Review. For more, go to hastings.edu.