Hastings College students and families will no longer worry about managing the unpredictable and often high cost of textbooks, as the College announced that it will provide all required books as part of tuition when classes begin in August 2019. The move will save families up to $4,000 — or more, depending on a student's major — over the course of four years.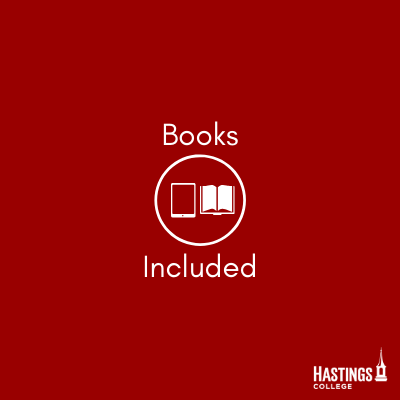 "Having access to books on the first day of class is an important part of academic success, yet the cost of books can be daunting and difficult to budget for," said Hastings College President Dr. Travis Feezell. "Some students wait to see what books they believe they'll really need, or try to borrow books from friends or buy an old book and hope it will suffice. We know there's a better way to start the semester, and we're excited to make this happen next fall."
Whenever available, digital texts will be supplied and synced to each student's iPad Pro. If a text is not available as an ebook, a print version will be provided instead.
The "books included" program is in addition to the other previously announced Hastings College initiatives launching in the fall — often referred to as "Hastings College 2.0." These include a study abroad opportunity for sophomores that's available at no additional cost, a digital initiative that includes equipping all students with an iPad Pro and Apple Pencil and a modified block schedule that allows students to focus on fewer classes at a time.
"Class time and learning is more productive if everyone has the necessary books on day one," Feezell said. "From a faculty perspective, it will make it easier to manage a class knowing everyone is on the same page."
Hastings College is a private, four-year institution located in Hastings, Nebraska, that focuses on student academic and extracurricular achievement. Hastings College has been named among "Great Schools, Great Prices" by U.S. News & World Report and a "Best in the Midwest" by The Princeton Review. For more, go to hastings.edu.