Hastings College will welcome local artists Diana Bienkowski and Sally Jurgensmier to the Jackson Dinsdale Art Center gallery for "Familiar Elements," a dual exhibition. The show runs August 2-31, with an artist reception and gallery talk scheduled for August 24 from 4:00 to 6:00 p.m.
The show features paintings by Bienkowski and sculptures by Jurgensmier. The combination of these works is intended to honor Nebraska's 150th birthday, which is taking place this year.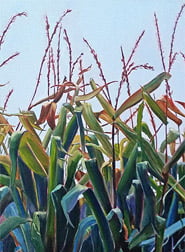 Bienkowski's broader works often focus on Nebraskan life, and she will show several new paintings of Nebraska's landscapes and wildlife in "Familiar Elements." She works predominantly with water-based media, including watercolor, acrylic and gouache. Her paintings have been featured in the Adams County Visitor Bureau Magazine, the Cottonwood Festival, the Hastings Museum and a luxury high-rise in Denver, Colorado.
She paints to connect the viewer emotionally with her subject with an expressive use of color and energy in each unique piece she creates.
Jurgensmier is a 1993 Hastings College graduate and a native to Central Nebraska. Her work is grounded in her Midwestern background. She draws her inspiration from the elements that surround her, using her sculptures portray the personality of Nebraskan elements.
Her sculptures are intended to bring a smile to viewers' faces by taking metal, which is thought to be cool, hard and unattractive, and giving it life, expression and personality.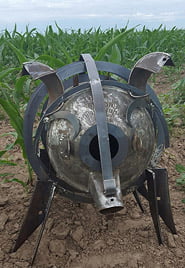 "Familiar Elements" is open for public viewing, and admission to the gallery and reception are free.
Summer gallery hours are Monday from 12:00 to 4:00 p.m., Tuesday to Thursday from 9:00 a.m. to 4:00 p.m., and Friday from 9:00 a.m. to 12:00 p.m. Personal tours can be scheduled by calling 402.461.7396 or by emailing ckimberly@hastings.edu.
Hastings College is a private, four-year institution located in Hastings, Nebraska, that focuses on student academic and extracurricular achievement. With 64 majors and 15 pre-professional programs, Hastings College has been named among "Great Schools, Great Prices" by U.S. News & World Report and a "Best in the Midwest" by The Princeton Review. For more, go to hastings.edu.