"Sassy Singles, Reluctant Virgins, Playboys, and Husband Hunters: Advice for Single Americans in the 20th Century" is the title of Dr. Catherine Biba's Invited Faculty Lecture, which is free and open to the public on Wednesday, March 23, at 1:00 p.m. in French Memorial Chapel.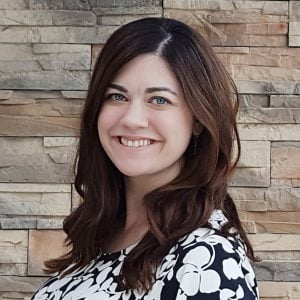 Biba, an associate professor of history, said over the years, prescriptive literature — including relationship guidebooks, popular magazines and newspaper columns — often had plenty to say to unwed Americans. As part of her talk, she'll cover some of the highlights — and lowlights — of messages, strategies and norms communicated to unmarried men and women over the course of the 20th century, and consider why some of this advice continues to sound so familiar in 2022.
Each spring, Hastings College students select two faculty members to present campus-wide lectures on the professors' topics of choice during the next academic year. Considered a prestigious honor for the faculty, the Invited Faculty Lecture tradition dates to 1967. Biba's lecture is sponsored by the Hastings College Lecture Series, and is the second lecture of the academic year
Biography for Dr. Catherine Biba
Dr. Catherine Biba teaches the history of the United States, including the courses College Sports in America, the History of the Family in the U.S., Natural Disasters in the U.S., U.S. Civil War and Reconstruction, U.S. Women's History, Natives and Nebraskans and the U.S. History survey.
Biba earned her a B.A. in English and History from the University of Nebraska–Lincoln in 2007, and her M.A. in 2011 and Ph.D in 2015 from Cornell University. Her research and teaching interests include historical experiences of single Americans, Midwestern history, the Gilded Age and Progressive Era, the history of American sports and cultural conceptions of the family. When not in the classroom, Biba enjoys traveling, reading fiction, sewing clothing and quilts, eating excellent food that she did not cook and watching college sports.
Hastings College is a four-year residential college that focuses on student academic and extracurricular achievement. Hastings' student-centered initiatives include providing books, an iPad and a two-week study away experience at no additional cost. A block-style semester schedule allows professors and students to focus on fewer classes at a time and promotes hands-on experiences. Discover more at hastings.edu.