Dr. Bruce Batterson, Hastings College associate professor of business administration, will give an Invited Faculty Lecture titled "Creating a Life" on Wednesday, November 11, at 1:00 p.m. in French Memorial Chapel.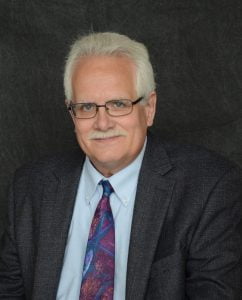 Due to limited space, the lecture is open only to members of the campus community — although a video of the lecture will be posted on the College's YouTube channel and social media after the event.
"We often take a limited view of creativity as a rare talent that leads to artistic success," Batterson said, suggesting that creativity is a skill that anyone can learn, practice and improve.
"When applied to a variety of personal and professional activities, creative thinking may lead to a more successful life," he said.
Every year, Hastings College students select two faculty members to present campus-wide lectures on the professors' topic of choice. The Invited Faculty Lecture is a long-lasting tradition that dates back to 1967 and it is considered a prestigious honor.
There will be another Invited Faculty Lecture for the 2020-21 academic year. Jessica Allen-Pickett, assistant professor of teacher education, will share her lecture on January 27, 2021.
Hastings College is Nebraska's premier private college. A four-year residential college that focuses on student academic and extracurricular achievement, Hastings' student-centered initiatives include providing books, an iPad and a two-week study away experience at no additional cost. A block-style semester schedule allows professors and students to focus on fewer classes at a time and promotes hands-on experiences. Discover more at hastings.edu.