During the month of February, art from Hastings College students will be featured in the Jackson Dinsdale Art Center gallery. Students from across campus were invited to submit their work in a variety of mediums for the annual student show.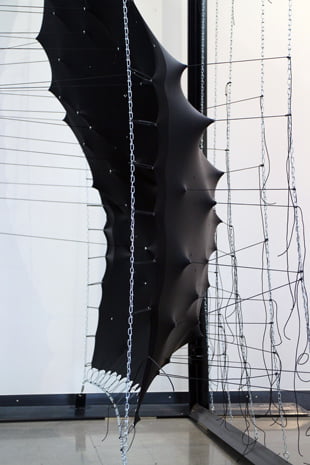 The exhibition runs through February 26 at the JDAC (700 E 12th Street). The JDAC gallery is open Monday through Friday from 9:00 a.m. to 5:00 p.m. and Saturday from 9:00 a.m. to 1:00 p.m. It is free and open to the public.
The goal of the Student Art Show is to allow students beyond art majors and minors to display their work and receive feedback. More than 180 pieces were submitted and 34 were accepted to the show.
The show was juried by Andrew Smith, studio programs manager of the Joslyn Art Museum in Omaha, Nebraska. Awards were announced and presented on Sunday, February 11.
Awards include:
Best in Show was awarded to Jeric Minton, a sophomore from Clay Center, Nebraska, majoring in studio art for Psychological Collective. Minton also received Best in Show at the 2017 Student
2nd Place – Lauren Feden, a junior from Papillion, Nebraska, majoring in chemistry and studio art for Swamp
3rd Place – Jake Arnett, a junior from Bennington, Nebraska, majoring in studio art for Color Splash Vase
Students receiving honorable mention awards included:
Abigail Olson, a first year student from Sargent, Nebraska for Free Spirit
Karlie Norton, a first year student from Littleton, Colorado  for Self Portrait
Jordan Ismaiel, a first year student from Hastings, Nebraska for Clarity Unhinged