Dr. Glenn Avent, professor of History at Hastings College, will give a talk titled "Equal Before the Law? What a Ninety-Five Year-Old Murder Trial Can Tell Us About Power and Privilege" on Friday, March 29, at 10:00 a.m. in French Memorial Chapel.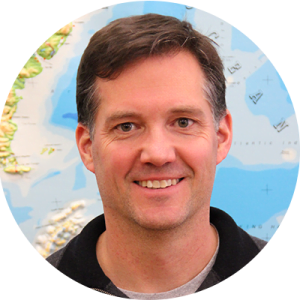 Avent's talk, the second of two Invited Faculty Lectures this academic year, is free and open to the public.
"When 14-year-old Maria del Pilar Moreno killed a Senator in 1920s Mexico, her trial for murder raised important questions about the legal immunities granted to elected officials," Avent said. "The case created an instant sensation and left the courts with a difficult choice between justice and the law. While the public cheered the final verdict, the resolution of the case did more to underline power and privilege than it did to untangle the issues at its core."
The first Invited Faculty Lecture of the year was in October when Dr. Mark Zajack, associate professor of Psychology, discussed whether narrowing priorities can have a positive effect on decision-making. His lecture is online.
Each spring, Hastings College students select two faculty members to present campus-wide lectures on the professors' topics of choice during the next academic year. Considered a prestigious honor for the faculty, the tradition dates to 1967.
Hastings College is a private, four-year institution located in Hastings, Nebraska, that focuses on student academic and extracurricular achievement. Hastings College has been named among "Great Schools, Great Prices" by U.S. News & World Report and a "Best in the Midwest" by The Princeton Review. For more, go to hastings.edu.