The Hastings College Artist Lecture Series Student Symposium committee has announced its upcoming speaker series focused on the theme of "Origins."

All speakers are on Wednesday, October 25, on campus and includes keynotes by Dr. Wendy Z. Anderson of the University of Minnesota, Twin Cities; Hanif Willis-Abdurraqib, a poet, writer and cultural critic from Columbus, Ohio; and Joyzelle Godfrey, a retired college professor who taught Lakota Studies for Sinte Gleska University in South Dakota.
Each of the keynotes, plus four additional speakers and a panel of representatives from local businesses and organizations, will focus on a facet of "origins" in their respective areas. Artist Lecture Series Student Symposium speaker events are free and open to the public.
The full schedule of events and additional information about the speaker series is available at hastings.edu/ArtistLectureSeries.
Godfrey is speaking at 1:00 p.m. in French Memorial Chapel. Her program, "Storytelling of the Dakota", is made possible by Humanities Nebraska and the Nebraska Cultural Endowment as part of the HN Speakers Bureau. Her storytelling is based on the historical culture of her tribe and the information collected by author and ethnographer Ella Deloria, who is Godfrey's Dakota grandmother.
Anderson is speaking at 3:00 p.m. in the chapel. Her program, "The New Birth of a Nation: White Nationalist Women's Coded Whiteness as Reinvention of [White] Identity Politics", addresses how White Nationalist women rhetorically refined coded whiteness, which became a foundation for white identity politics in the 2016 election cycle.
Willis-Abdurraqib will speak at 7:00 p.m. in the chapel. The abstract of his talk, "Origins of Hanif Willis-Abdurraqib: Poet, Writer and Cultural Critic" notes: "I was born once, and then decided to live." He has worked for MTV and written cultural essays that appeared in the New York Times, The Nation, ESPN the Magazine and others. He will share poems and cultural critique from his recent work.
Bios for Keynote Speakers
Joyzelle Godfrey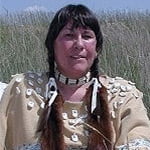 A resident of the Crow Creek reservation for most of her life, Joyzelle Godfrey is a retired college professor who taught Lakota Studies, as well as English and writing, for Sinte Gleska University in South Dakota. Joyzelle Godfrey edited the textbook, Dakota Way of Life, written by her grandmother, Ella Deloria. It was published in conjunction with Mariah Press of Sioux Falls, South Dakota. She was a graduate student at the University of Nebraska–Lincoln in the sociology department and was a research assistant on a grant to develop a culturally specific alcohol/drug prevention program for children on the Crow Creek, Lower Brule and Sisseton Wahpeton Reservations in South Dakota.
Dr. Wendy Z. Anderson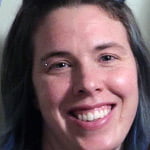 Dr. Wendy Z. Anderson is an interdisciplinary and intersectional rhetorical and media studies scholar. She focuses her scholarship of identity rhetorics on how institutions and organizations construct identity to influence community engagement through social movement rhetoric within online and offline spaces. The questions she critically engages about identity, the relationship between content and form and marginalized rhetorics offer students meaningful, praxis driven ways to engage in close textual analysis. Building on traditional work on white nationalism and feminist rhetorics, she utilizes critical theory to develop theory within the fields of communication studies, English and sociology.
Hanif Willis-Abdurraqib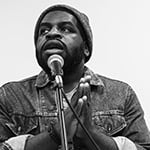 Hanif Willis-Abdurraqib is a poet, writer and cultural critic. His first book of poems, The Crown Ain't Worth Much, was released to critical and commercial acclaim in 2016 by Button Poetry and was one of the year's best-selling poetry books. Additionally, he is a Callaloo Creative Writing Fellow and worked for MTV News, where he wrote about the intersections of music, culture and identity. Most recently, Hanif wrote the 2016 live shows: MTV Video Music Awards and VH1's Unsilent Night. His debut collection of essays titled They Can't Kill Us Until They Kill US will publish in November. His cultural essays have been published in the New Yorker, the New York Times, ESPN the Magazine, The Fader, MTV and The Nation.
Hastings College is a private, four-year institution located in Hastings, Nebraska, that focuses on student academic and extracurricular achievement. With more than 60 majors and 15 pre-professional programs, Hastings College has been named among "Great Schools, Great Prices" by U.S. News & World Report and a "Best in the Midwest" by The Princeton Review. For more, go to hastings.edu.