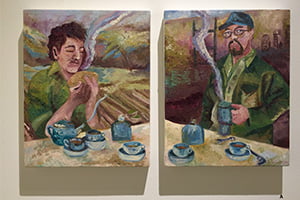 On January 7, students, staff, faculty and community members attended the opening of the 2016 All-Student Show in the Art Center to celebrate and admire artwork submitted by Hastings College students. Entries from both art and non-art majors were accepted, showing the wide variety of work students offer. Several mediums are represented in the show, including etchings, paintings, prints, ceramic sculptures and glass sculptures.
Todd Brown and Cody Carson Brown, artists from Hastings, Nebraska, served as judges for the competitive show. They selected winners based on what they considered the best two-dimensional work, the best three-dimensional work and the best in show.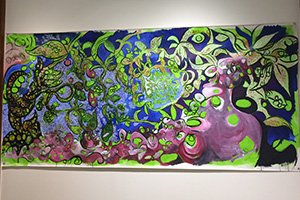 The best 2D and 3D work winners received $100 as their prize, while the best in show winner received $150.
The winners:
Best in show: Katherine Arias from Lexington, Nebraska, with her piece "Ma Familia. 1 – Diptych," an oil on canvas painting.
Best 2D work: Christopher Leet from Hastings, Nebraska, with his piece "Battle of Venus," made with acrylic, charcoal and ink.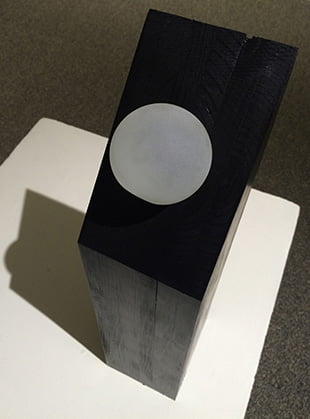 Best 3D work: Kyle Beaman from Grand Island, Nebraska, with his piece "The Idea Becomes Real," a wood and glass sculpture.
The student artwork is on display in the Art Center, located at 711 E. 7th Street in Hastings, through January 29. Regular gallery hours are 8:30 a.m.-4 p.m., Monday-Friday, and admission is free.