The Hastings College chapter of Alpha Kappa Delta, a sociology honor society, inducted five new members during a ceremony on Wednesday, May 3.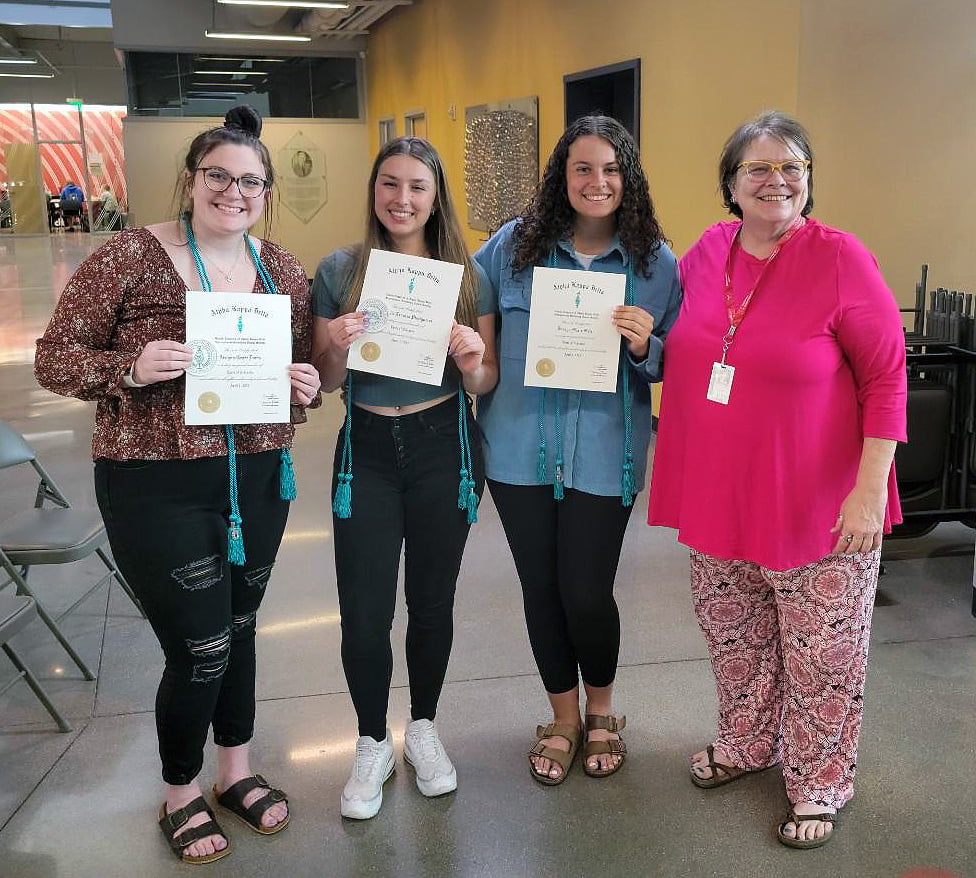 Criteria for membership in Alpha Kappa Delta includes being at least a junior with a ranking in the top 35 percent of their class and at least a 3.3 cumulative GPA and a 3.0 GPA in sociology courses.
During the ceremony, students were presented with their honor chords and a certificate of membership.
Inductees included:
Aislynn Davis of Grand Junction, Colorado
Courtney Manahan of Strasburg, Colorado
Lauryn Metz of Littleton, Colorado
Amani Monroe of Colorado Springs, Colorado
Gabriella Vinciguerra of Castro Valley, California
Alpha Kappa Delta seeks to acknowledge and promote excellence in the scholarship in the study of sociology, the research of social problems and such other social and intellectual activities that lead to improvement in the human condition. It is a non-secret, democratic, international society of scholars dedicated to the ideal of Anthropon Katamanthanein Diakonesein or "to investigate humanity for the purpose of service."