Hastings College will welcome 68 students to campus as part of its Open Space for the Visual and Performing Arts immersion experience next week, with students from Nebraska, Colorado, Arizona and Iowa arriving on campus on Sunday, June 12, and participating in a variety of fine arts experiences through the morning of Saturday, June 18.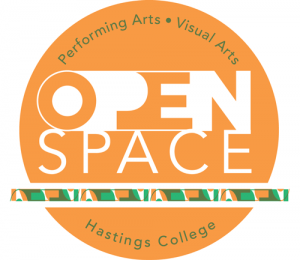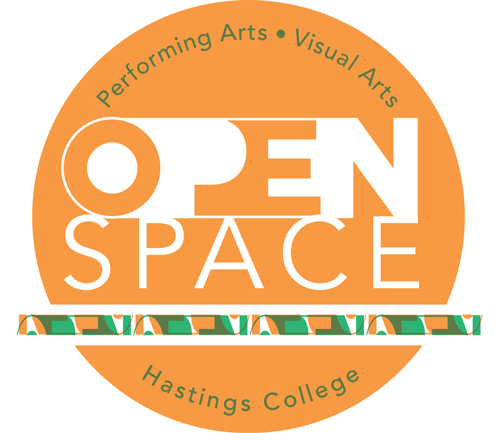 The immersion programs are designed for future artists, musicians, thespians, writers and speech competitors completing their sophomore or junior year of high school. It's a tremendous way to expand the students' hands-on experiences in the arts. Creative writing and speech are both new Open Space initiatives this year.
For the visual arts, a public showing of the students' work will be open to their parents and the public during a gallery reception and brunch in the JDAC from 10:00 to 11:00 a.m. on Saturday, June 18.
Performing arts students will host a final public performance in Scott Studio Theatre from 11:30 a.m. to 1:00 p.m. on Saturday, June 18. It is also open to the public.
Hastings College's art faculty selected 34 students to attend Open Space for the Visual Arts this year, and the departments of Music and Theatre and Languages and Literatures faculty selected 34 students for the performing arts track. Both were a competitive application process. Students will reside in the residence halls on campus during the experience and have social and civic opportunities to engage in the arts.
Selected visual arts students will work directly with Hastings College art instructors in glassblowing, ceramics, sculpture, painting and graphic design.
During the week, students will engage in hands-on applied learning, as well as gain individual time to create in the region's preeminent art facility, the Hastings College Jackson Dinsdale Art Center (JDAC).
Students selected to participate in Open Space for the Performing Arts will join a group of their peers for daily rotating schedules that feature small groups and individual lessons, creative time and feedback.
Each student will spend time each day in their selected area-specific technique class, which includes small group sessions for woodwinds, theatre, voice, creative writing and speech.
Students from both groups will also participate in daily electives where they select their own course. Some electives are one day, and some go over multiple days. Electives for this summer include experimental music; famous portrait recreations, which includes painting backdrops, makeup techniques and period piece costuming; digital illustration and animation; abstract painting; how to talk in front of people; learning piano in three days, which presents basic skills of keyboard musicianship for the non-musician; one-minute sculptures; pinch pots and self concept; singing and vocal health for the non-singer; and how do you market yourself as an artist or performer.
Updates throughout the week will be posted at facebook.com/hcOpenSpace.
Students selected for Open Space for the Visual Arts include:
Cassidy Benjamin, Superior, Nebraska
Ashlynn Chipperfield, Alliance, Nebraska
Claire Dlouhy, Omaha, Nebraska
Theresa Fetterman, Lincoln, Nebraska
Ximena Garcia, Grand Island, Nebraska
Esperanza Garcia, Papillion, Nebraska
Alexandra Goad, Gothenburg, Nebraska
Aspen Graves, Chadron, Nebraska
Andrew Hare, Bennington, Nebraska
Evie Howard, Bennington, Nebraska
Kaia Johnson, Ravenna, Nebraska
Brianna Jorgenson, Orleans, Nebraska
Katrice Lyons, Lincoln, Nebraska
Ruby Mabbitt, Council Bluffs, Iowa
Olivia Manke, Bellevue, Nebraska
Marissa McClung, Elwood, Nebraska
Lily Messina, Omaha, Nebraska
Peyton Miller, Lincoln, Nebraska
Scout Mueller, Lincoln, Nebraska
Regina Namuth, Fort Calhoun, Nebraska
Marcel Nash, Papillion, Nebraska
Anna Palmer, Bellevue, Nebraska
Moira Rariden, North Platte, Nebraska
Zoey Rhynalds, Minden, Nebraska
Sasha Robinson, Omaha, Nebraska
Taylor Schnase, Hastings, Nebraska
Janet Soto Samaniego, Hastings, Nebraska
Sam Stephens, Omaha, Nebraska
Andrea Waller, Omaha, Nebraska
Annika Warn, Evergreen, Colorado
Karson Weiss, Hastings, Nebraska
Breanna Wieneke, Elkhorn, Nebraska
Rose Wright, Nickerson, Nebraska
Anna Zentz, Grand Island, Nebraska
Students selected for Open Space for the Performing Arts include:
Donovan Andrews, Chappell, Nebraska
Laureano Avalos Diaz, Crete, Nebraska
Addison Bryant, Anselmo, Nebraska
Maria Cornelius, Arvada, Colorado
Thérèse Daly, Lakewood, Colorado
Alex DeKay, Wood River, Nebraska
Charlie Doyle, West Point, Nebraska
Faith Eberhardt, Lincoln, Nebraska
Lydia Edmonds, Gretna, Nebraska
Mary Emmerick, Kearney, Nebraska
Caitlyn Enderle, Aurora, Nebraska
Paige Fisher, Scottsbluff, Nebraska
Rebecca Ford, Cortland, Nebraska
Claire Fuqua, Woodland Park, Colorado
Paige Germer, Gretna, Nebraska
Dustie Harris, Dunning, Nebraska
Sally Joyner, Humboldt, Nebraska
Breann Kelly, Sutton, Nebraska
Gracie Lee, Minden, Nebraska
Hayden Mays, Ayr, Nebraska
Brenna McAdam, Seward, Nebraska
Bella Meyer, Albion, Nebraska
Nolan Murray, Omaha, Nebraska
William Paxton, Stuart, Nebraska
Kaitlyn Peterson, Gering, Nebraska
Kenzie Petr, Glenvil, Nebraska
Benjamin Rothermich, Kearney, Nebraska
Kristin Scarlett, Hastings, Nebraska
Mikayla Schroeder, Sumner, Nebraska
Ethan Stanton, Kearney, Nebraska
Josie Steele, Kearney, Nebraska
Hannah Thomas, Glendale, Arizona
Clara Waychoff, Mesa, Arizona
Emi Wesselmann, Omaha, Nebraska
Hastings College is a four-year residential college that focuses on student academic and extracurricular achievement. Hastings' student-centered initiatives include providing books, an iPad and a two-week study away experience at no additional cost. A block-style semester schedule allows professors and students to focus on fewer classes at a time and promotes hands-on experiences. Discover more at hastings.edu.