Hastings College is hosting the North American Saxophone Alliance (NASA) Region 3 Online Conference from March 18 to 20, 2021. NASA is an organization comprised of performers, teachers, students, scholars and enthusiasts of the saxophone, and Region 3 covers Nebraska, Iowa, Minnesota, South Dakota and North Dakota.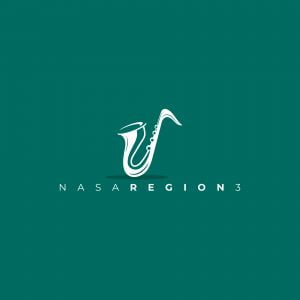 The online conference is open to the public for $10 per day, with hours running 6 p.m. to 9 p.m. on March 18 and 19, and 10 a.m. to 5 p.m. on March 20. Registration, schedule information, and tickets are available at hopin.com/events/nasa-region-3-conference.
"We are thrilled to have performers and presenters from eight states and four countries,"  said Dr. Nathan Mertens, Hastings College visiting assistant professor and conference host.
The conference will consist of performances, lectures, panel discussion, workshops and masterclasses. The majority of the conference is made up of performances from professional saxophonists playing solo works, original jazz composition and many collaborations with other musicians. The lectures and panel discussions cover topics such as jazz improvisation, entrepreneurship, diversity and representation, and other saxophone specific topics.
Performances and presentations that feature diverse composers/performers were prioritized for the conference. The planning committee was committed to aligning the intentions of its members with programming at this conference. So, attendees at the conference will be able to experience programming that features members of the LGBTQIA+ community, BIPOC individuals and gender diversity.
In alignment with these initiatives, NASA Region 3 is excited to welcome a diverse list of performers from all over the United States, England, Scotland and Japan. Two guest artists — Kenta Saito and Rui Ozawa from Tokyo, Japan — recently placed first and second in the Adolphe Sax International Saxophone Competition, which Mertens said is like "winning gold and silver in the saxophone Olympics."
"Although it is unfortunate we cannot welcome hundreds of saxophonists to our beautiful campus, we hope all those who attend enjoy the virtual conference complete with our signature Hastings College hospitality," said Dr. Barbara Sunderman, vice president of Academic Affairs.
The mission of NASA is to provide resources for saxophonists at all levels of skill, of all ages and backgrounds, and of varied musical styles by disseminating information about saxophone performance and pedagogy, by providing opportunities for music making, by fostering and facilitating the creation of new repertoire, by providing a communication network, and by promoting the musical activities of its members.
Hastings College is a four-year residential college that focuses on student academic and extracurricular achievement. Hastings' student-centered initiatives include providing books, an iPad and a two-week study away experience at no additional cost. A block-style semester schedule allows professors and students to focus on fewer classes at a time and promotes hands-on experiences. Discover more at hastings.edu.