Hastings College is launching an initiative for all first year-students to complete Gallup's CliftonStrengths assessment, which will help students learn more about who they are and how they work with others. The program begins in August when students arrive on campus.
To begin building momentum for the initiative, students, graduate assistants, faculty and coaches in the human performance program completed the assessment in the spring semester. Early this summer, 50 faculty and staff from all parts of campus went through training on their strengths.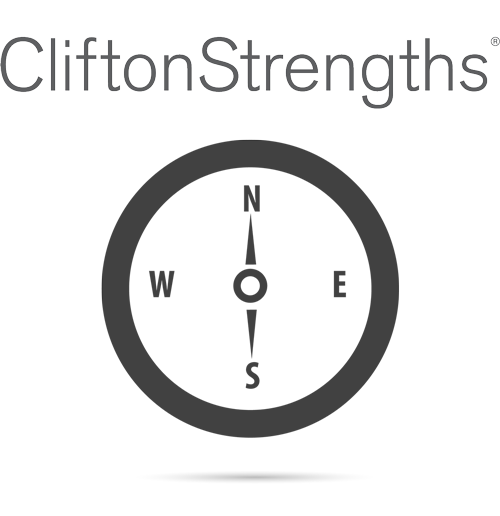 In August, all first-year students will take the CliftonStrengths assessment during their first few weeks on campus. A trio of faculty and staff became CliftonStrengths coaches to help students dive into a deeper understanding of who they are. The coaches are Valerie Bren, the coordinator of vocation and career services; Brett Wells, director of human performance; and Dr. Maggie Callahan, director of first-year seminars.
"The assessment shows students what they do well and will help them harness what they do well naturally," Bren said. "Developing strengths will help students develop and build off what makes them exceptional."
Wells has already successfully incorporated the CliftonStrengths assessment within the human performance program. The students, coaches, graduate students and faculty in the department have taken the assessment and had at least two sessions with a CliftonStrengths coach to talk through their strengths, see how they apply to each person and how they can use them in their everyday life.
He said CliftonStrengths has helped human performance program members to challenge each other professionally, critique each other positively and have vulnerable conversations about who they are with peers.
"Everyone works on a team at some point in their lives, whether it's your family, small group for class, work team, sports team and so on. If you know the strengths of the people on your team, it helps you have a better understanding of who they are and why they do what they do," Wells said.
All strengths are essential to every team, and Wells added that the CliftonStrengths assessment is not a label machine and is not a teller of how to live life. Instead, he said, every team needs different strengths for it to run effectively.
Bren was awarded a $5,000 Trustee Innovation Grant from the Hastings College Foundation Board to intertwine the CliftonStrengths into the opening weeks of the semester and first-year experience classes. Each student will take the assessment, learn about their strengths, decipher how to use them to their best ability and see how other strengths come into play in different situations.
The assessment is administered online and asks a series of 177 questions, with just 20 seconds to respond to each before it automatically presents the next question.
The process individualizes each person's top five strengths. There are 34 different strengths a person can have that fall under four domains: strategic thinking, executing, influencing and relationship building. There is a one in 33 million chance that people share their strengths in the same order as another person.
When students know their strengths and can apply them to their everyday lives, they'll find greater success in and out of the classroom.
"Helping students learn and apply their strengths is an exciting way for them to become confident in who they are. By working with others on campus, including so many faculty and staff who have gone through the assessment, it will transform their college experience," Bren said.
Hastings College is a private, four-year institution located in Hastings, Nebraska, that focuses on student academic and extracurricular achievement. Hastings College has been named among "Great Schools, Great Prices" by U.S. News & World Report and a "Best in the Midwest" by The Princeton Review. For more, go to hastings.edu.