Hastings College Political Science graduates work as political consultants, data analysts, lawyers, policy analysts, Foreign Service officers, forest rangers, government staffers, lobbyists and educators. You'll find them excelling in careers with the federal government, state governments, private firms, non-profits, international organizations, universities and as entrepreneurs working for themselves.
Hastings grads also pursue master's, doctoral and law degrees at a number of schools, including:
Georgetown Law School
University of California at Berkeley
Johns Hopkins University
George Washington University
University of Nebraska–Lincoln
Boston University
Notre Dame University
University of Minnesota
Loyola University Chicago
Creighton University
Policy to law and everything in between
As a Hastings College Political Science major, you'll gain the tools necessary for understanding and critically analyzing everything from current events to political science theories – skills which are key components to so many career opportunities. Whether pursuing a career in corporate law or the non-profit sector, government service or private business, higher education or journalism, Political Science at Hastings makes you a strong candidate.
You'll have an opportunity to develop a research project early in your collegiate career and present at conferences such as the Midwest Undergraduate Political Science Research Conference, the Great Plains Political Science Association's annual meeting or even the Midwest Political Science Association's annual meeting.
Go further with a Hastings education
Thanks to our small class sizes (most have fewer than 20 students!), and a student-to-faculty ratio of 13:1, you'll work closely with faculty and your advisor to complete your degree in four years. In fact, most students who graduate from Hastings do so in four years!
Our block-style semester structure means you'll take just one or two classes at a time — which really lets you focus more intently on each class. It also lets faculty devote more time to every student because they're only teaching one or two classes in a block!
See for yourself how we tailor your education to your talents and your goals. Schedule a visit and we'll demonstrate how Hastings will inspire you to reach your potential, or if you're a high school senior, apply today.
At every stop in your path, you'll appreciate the stepping stones of teaching, counseling, inspiring, supporting and guiding from our engaged faculty.
Internships or study abroad experiences are required for Political Science majors. This pays dividends in terms of experience and networking as you approach graduation. You'll find our students interning in a variety of areas, including prosecutors' offices, law firms, political campaigns, the U.S. Congress, advocacy and lobbying groups and overseas with non-profit organizations.
It's an experience that's true to Hastings College, and you won't find it anywhere else.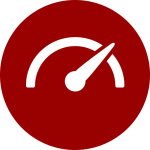 Maximize scholarships — Yes, you'll get an academic scholarship. But you'll also get a "plus one" scholarship from the group, team or area you're part of. It's a great way to help pay for school — but also to find your people.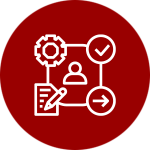 We've thought a lot about the ways students learn and built a four-year plan to help you navigate it all. From finding your place and in Year 1, to showing the world you're ready for what's next four years later.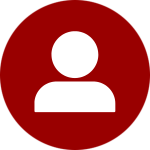 Your transition from college to a career begins your first semester. Every class, internship, research study and activity adds up. We love to celebrate all the ways you shine — your experience matters!
Get involved beyond the political science classroom
Alpha Chi (Academic Honor Society)
In addition to Alpha Chi, there's always something to do at Hastings College. Student clubs, service learning, Greek life, recreation and more make Hastings a great campus for student life.
Political Science students interested in international relations form the hub of our successful Model UN team, which competes every year in New York City against teams from around the world.
The Hastings World Affairs group brings speakers to campus that also cover international affairs issues. This past year they hosted events with a Member of Congress, a Senator, a representative from the US Global Leadership Coalition and another from the  National Counterterrorism, Innovation, Technology, and Education Center.
Find scholarships for political science majors
Your high school achievements can both fuel and fund your success at Hastings. We offer a range of generous and renewable academic scholarships based on your GPA. Then there's "plus one" scholarships — an additional scholarship for participating in anything from athletics to the arts to media (it's a long list!).
It all adds up to making Hastings an great choice for you and your family.
First employers for recent graduates
Nebraska Attorney General's Office
U.S. Navy
United States Department of Agriculture
Colorado Republican Party
Adams County Teen Court
Success in Political Science