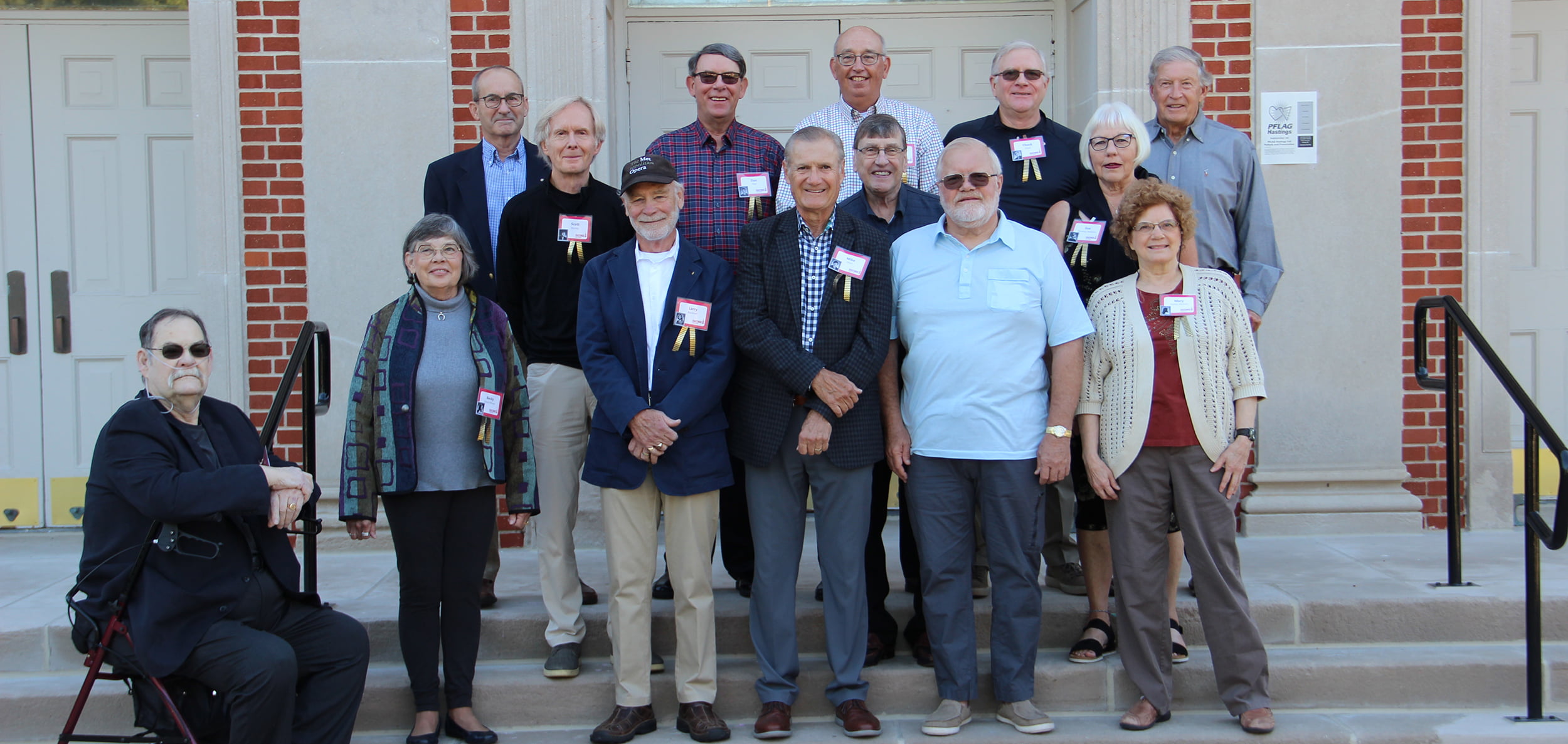 Golden Graduation - Class 1973
September 29-October 1, 2023
Celebrating 50 years as a Hastings College alumnus is a significant milestone, and the Alumni Association invites all alumni from the class 1973 back to campus for their Golden Graduation Reunion, September 29-October 1, 2023.
If you have questions about the upcoming Golden Graduation weekend,  contact Molly Johnsen at 402-461-7735 or mjohnsen@hastings.edu
Be sure to let everyone know what you have been up to by filling out your memory book entry! To see which of your fellow classmates are attending, click here. 
If you would like to contribute to establishing a Golden Grad endowed scholarship you can find the giving form and more information here. 
See who is also attending this year's Golden Graduation by clicking here!
8:00 a.m. – 12:00 p.m. – Registration & Social Gathering
Barrett Alumni Center (1001 N. 6th Ave.)
Pick up your official Golden Graduation Packet and Name tags. Refreshments will be available throughout the day. This is a great opportunity to catch up with friends and meet the Alumni Association and Foundation staff members.
Noon – President's Luncheon
Barrett Alumni Center
Welcome by Dr. Rich Lloyd, Hastings College President
1:30 p.m. – Hastings College Campus Tours
Tours will start/end at the Barrett Alumni Center
Tours will be available via bus or golf carts, as well as walking routes.
5:30 p.m.-6:30 p.m. – Fine Arts Cocktail Hour
Scott Studio Theatre
6:30 p.m. – Fine Arts Hall of Fame Ceremony
Scott Studio Theatre
8:00 p.m. – 10:00 p.m – All-Class Reception
Steeple Brewing Company
9:00 a.m. – Golden Graduation Class and Individual Photos
French Memorial Chapel
9:30 a.m. – 1973 Golden Graduation Ceremony
French Memorial Chapel
10:30 a.m. – Melody Round-Up Parade w/Golden Grad Class Float
Downtown Hastings
11:30 a.m. – 1:00 p.m. – Homecoming Barbecue
Gray Center/Jackson Dinsdale Art Center Parking Lot
1:00 p.m.  – Homecoming Football Game vs. Dordt University
Lloyd Wilson Field – Osborne Family Sports Complex
1:30 p.m. – Afternoon conversation at Carla Hedstrom's
2490 S. Ridge Rd. – Hastings
Coffee , cake and conversation
Weather permitting, lawn games will be available
6:00 p.m. – Golden Graduation Social Hour
Barrett Alumni Center
7:00 p.m. – Golden Graduation Banquet
Barrett Alumni Center
9:00 a.m. – Breakfast Buffet
Dr. Rich Lloyd's House (708 Madden Road) 
10:30 a.m. – First Presbyterian Church Service
621 N. Lincoln Ave.