"Hastings College laid the foundation for all the good things in our adult lives. It is where we met and made great friends we connect with 20 years later. We started our careers in Hastings, and our lives are enriched by the intellectual curiosity we developed as students. Paying forward what we were given is a source of optimism for the future."
Stacie (Brown) and Will Goding '01/'02
"For three generations of our family Hastings has continued to offer an amazing liberal arts education on a beautiful campus with amazing facilities and some of the best professors in the country. I am thankful that my HC education enabled me to have a very successful career and with my time and my donations I am proud to make sure that Hastings College will be here for future generations."
John DeBoer '68
On Tuesday, November 10, Hastings College is holding our first Together Tuesday, a giving day to celebrate the Hastings College family. Broncos from around the world will spend the day making an impact on current HC students' lives through our annual gifts, learning a few helpful career and life skills and sharing updates from campus. Our goal for the day is to secure an additional 300 alumni donors!
Give here or view our Featured Funds below.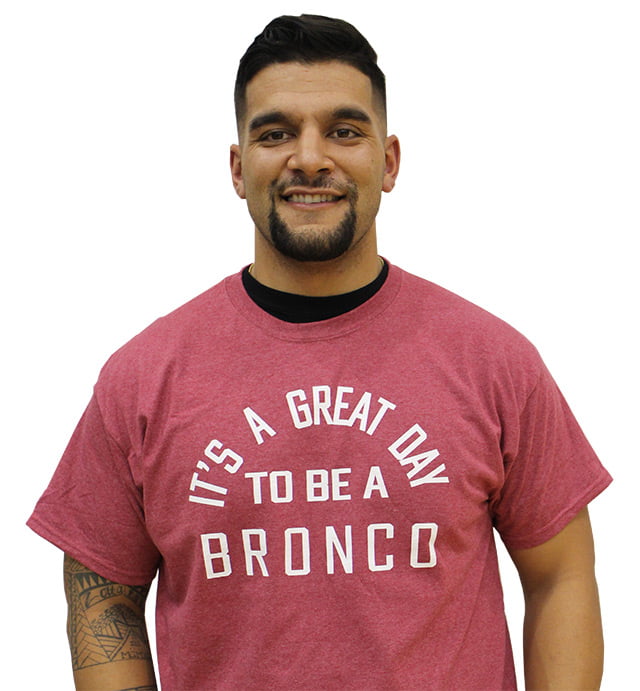 To direct your Together Tuesday gift to an academic program or activity near to your heart, simply click here – or the Make Your Gift button.
We're also highlighting three key areas where your gift can make an immediate impact.
This emergency fund covers the College's most pressing need: to provide students with a safe, in-person environment in which to live and grow.
Special needs include:
Emergency scholarships and grants to students and their families impacted by the global pandemic
Expanded access to physical and mental health services for students
Expenses associated with revamped academic and student engagement programming
Additional employees and student workers to coordinate services for students in isolation or quarantine
Few have worn Hastings College Crimson with as much energy, enthusiasm and positivity as Mikaelah Molifua (1995-2020). Bound for a career in education, she competed for Bronco Cheer and Softball teams. While working on her Master of Arts in Teaching, she became head coach for the Bronco Cheer and Crimson Spirit Dance teams.Through the Mikaelah Daneen Molifua Memorial Scholarship, her uplifting spirit will live on and benefit Hastings College student-athletes with financial need as well as an exceptional spirit and enthusiasm for the Broncos. Special consideration will be given to students facing health challenges.
Hastings College's annual fund, named in honor of the year of its founding, covers priority needs throughout the academic year. Within this fund, you can direct your gift to:
Area of Greatest Need
Academic Scholarships
Faculty Development
Technology
Student Experiences and Travel
This celebration of all things Hastings College will feature virtual performances by current students and interviews with members of the Hastings College family, including our new Executive President Dr. Rich Lloyd. Learn more about what it means to be one campus, one community!
Looking Forward $5,000 Challenge
It's time for 21st Century Hastings College alumni to shape HC's future. Nine alumni from 2000 through 2020 have pledged $5,000 which will be unlocked when HC secures 100 gifts from other HC grads within their first 20 years as alumn