Sarah E. Swist and Sara K. Gevurtz host their first-ever showing in the Hastings College gallery with their dual exhibition "Sara(h)." The exhibition, located in the critique gallery of the Jackson Dinsdale Art Center (JDAC), runs September 27 through October 29, with an artists' reception on October 14 from 4:00 to 6:00 p.m.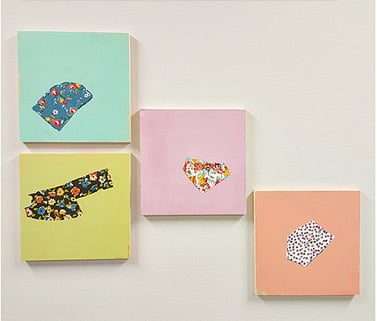 Swist joined the Hastings College faculty in the fall of 2017 as assistant professor of painting. Previously, she taught painting and drawing course at Penn State Altoona, created architectural models for the Carnegie Science Center of Pittsburg and assisted students in the digital fabrication lab at Penn State University Park. She is also one half of the collaborative project "Bubblegum & Whiskey," scheduled to show at James May Gallery in spring 2018.
"Sara(h)" features Swist's new paintings in the "Good Looks — Poor Taste" series. The collection includes painting of vintage fabric scraps, kitschy trinkets, nostalgic family heirlooms and piles of thrift store treasures. Each piece was painted from direct observation.
Gevurtz also started working at Hastings College in fall of 2017 as an assistant professor of digital art. Gevurtz earned a bachelor's degree in evolution, behavior and ecology biology from the University of California, San Diego and her Master of Fine Arts in digital media art at San Jose State University. Her artistic research combines her academic interests of art and ecology by focusing on ecological and environmental issues.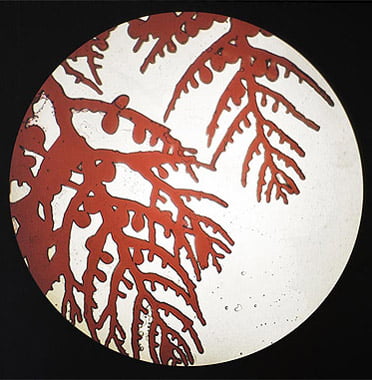 Gevurtz's ongoing project, "Listed: Changing Landscapes" shows as part of the "Sara(h)" exhibition. The collection is a series of "end credits" of the names of animals that are endangered in particular states. The project also includes "beginning credits" listing the actions that have rolled back environmental regulations since the 2017 election.  
"Sara(h)" runs alongside "The 228," an exhibition by Alyssa Rose Bliven showing in the main gallery.
Admission to the "Sara(h)" and "The 228" exhibitions is free and open for public viewing anytime while the JDAC gallery is open. Gallery hours are Monday to Friday from 9:00 a.m. to 5:00 p.m., and Saturdays from 9:00 a.m. to 1:00 p.m. Personal tours can be scheduled by calling 402.461.7396.
Hastings College is a private, four-year institution located in Hastings, Nebraska, that focuses on student academic and extracurricular achievement. With 64 majors and 15 pre-professional programs, Hastings College has been named among "Great Schools, Great Prices" by U.S. News & World Report and a "Best in the Midwest" by The Princeton Review. For more, go to hastings.edu.