From a strong applicant pool of 56 applicants from 25 states, the Hastings College Presidential Search Committee has narrowed the search to four candidates. These candidates have been invited for campus visits in Hastings, Nebraska, between November 7 and November 18. While on campus, the candidates will meet with students, faculty, staff, trustees and community members.
The candidates, in alphabetical order, are: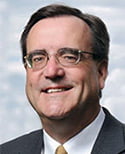 Dr. Robert C. (Bob) Beatty is Dean of the Lutgert College of Business at Florida Gulf Coast University in Fort Myers, Florida. His duties include overseeing three academic schools and four university institutes and centers. Dr. Beatty has held similar positions at Rowan University and Whitworth University in addition to serving on the faculty at Northern Illinois University, Texas Christian University, Miami University of Ohio and the University of Wisconsin at Milwaukee. He earned a BA from Texas Christian University, a Master of Computer Systems Management from Creighton University, an MBA from Mississippi State University and a Doctor of Business Administration (DBA) from Mississippi State University. For 23 years, Dr. Beatty served in the U.S. Air Force.
He will interview November 16-18, 2016.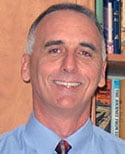 Dr. Steven Combs is Provost of Drury University in Springfield, Missouri. His portfolio includes leading colleges on the university's main campus, seven regional campuses and its online division as well as overseeing the library and registrar. Dr. Combs previously served as a dean at both Edinboro University of Pennsylvania and Hawaii Pacific University. He earned a BA in Political Science and Communication Arts and Sciences from University of Southern California, an MA in Communication Studies from the University of Kansas and a PhD in Communication Arts and Sciences from the University of Southern California.
He will interview November 7-9, 2016.
 
Dr. Travis R. Feezell is Provost and Chief Academic Officer at the University of the Ozarks in Clarksville, Arkansas. In this capacity, he oversees all academic programs for the institution as well as student affairs and residence life. In addition, Dr. Feezell has provided leadership in strategic enrollment management, support services, and auxiliary services. Dr. Feezell previously served in a variety of capacities at Belmont Abbey College, Macalester College and Whitman College. He earned a BA in English from the University of Wyoming, an MA in Medieval British Studies from the University of Wales, Cardiff, and an Ed.D. in Education from the University of Idaho. Dr. Feezell and his wife, Carol, have four children.  
He will interview November 14-16, 2016.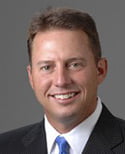 Dr. Neal R. Weaver serves as Vice President for Advancement and Innovation at Nicholls State University in Thibodaux, Louisiana. He oversees advancement, enrollment management and athletics and is Executive Director for the Nicholls Foundation. Previously, Dr. Weaver was Vice President for Institutional Advancement at West Texas A&M University and Vice President for University Relations at Northeastern State University. He earned a BA in Speech/Communications from Oklahoma Panhandle State University, an MBA from Southeastern Oklahoma State University, and a PhD in Organizational Leadership from the University of Oklahoma. Dr. Weaver and his wife, Kristi, have three sons in college.
He will interview November 9-11, 2016.
"It's been a robust and fun process to meet and speak with the candidates," said Glen Moss, a 1974 Hastings College graduate who chairs the presidential search committee. "I'm excited for them to visit our campus and interact with the campus and broader communities. The process has moved quickly and effectively thus far."
To solicit applications, the committee developed a comprehensive profile of desirable characteristics in the next president and distributed the profile through advertising, online resources, and social media. Through a review and scoring process, the five person committee narrowed the list of 56 applicants to 19 candidates. After conducting reference checks, the committee selected eight candidates to invite for 90-minute personal interviews at the Dallas-Fort Worth airport on October 22-23.
The 2016 Presidential Search Committee at Hastings College consisted of the following individuals:
Moss, Chair of the Hastings College Board of Trustees and a 1974 Hastings College graduate;
Hal Dittmer, Trustee and a 1962 Hastings College graduate;
Kim Dinsdale, Trustee;
Barbara Sunderman, Associate Professor of Education; and
Ethan Carpenter, Student Association President.
In June 2016, Don Jackson, the 16th President of Hastings College, announced he would retire at the end of the 2016-2017 academic year.
Hastings College is a private, four-year institution located in Hastings, Nebraska, that focuses on student academic and extracurricular achievement. With 64 majors and 15 pre-professional programs, Hastings College has been named among "Great Schools, Great Prices" by U.S. News & World Report and a "Best in the Midwest" by The Princeton Review. For more, go to hastings.edu.