A man of many talents, Michael Perdunn '04 worked in customer service, marketing and project management before landing a dream job that fits with his passions. He protects the Omaha Public Power District's (OPPD) power system by managing the cybersecurity team in Omaha, Nebraska.
During his work as a project manager, the communication studies and philosophy graduate explored the world of application development and designed an online application process for the University of Nebraska–Omaha (UNO), where he also received a master's degree in communication studies. It began with just one to two tasks in the realm of cybersecurity, but then grew steadily into becoming his sole focus.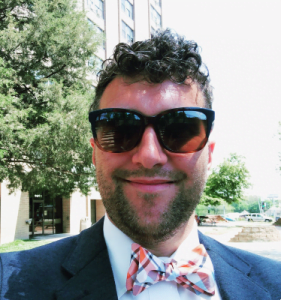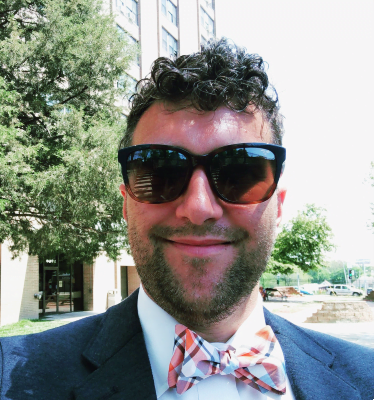 "Finding a career has been a long-winding journey, but my time as a project manager allowed me to do cybersecurity work and led me to where I am today," he said.
OPPD supplies power for more than 1 million people in the Omaha metro area and south to the Nebraska state line. Perdunn and his team have the task of protecting the organization from cybersecurity threats. As the interim director for information protection, Perdunn manages a team of more than 20 people and works with company stakeholders to make sure expectations are met continuously.
He meets with many people, from small to large groups, to the board of directors and OPPD's management teams every month. Perdunn said his communication studies degree is used every day.
"My profession is non-stop communication, and I wouldn't be able to do what I do without the skills my Hastings College courses taught me," he said.
Perdunn also uses his philosophy degree — especially in working with those inside the company, including those his team has to investigate. Perdunn said ethics are critical when working with fellow employees, and that it's important to look at the data instead of being sidetracked by personal relationships.
Perdunn said his favorite part of the job is working with his team. He said the team is made up of smart, capable people who do the real work of defending OPPD. Part of his focus is to advocate for them and help them be successful.
"I love being able to see my team in action, I can't be there all the time to make sure they do work correctly, but they don't need me for that," he said. "I've trained all of them to be problem-solvers, and a part of my leadership style is to be transparent so they can always follow through."
On top of working with the OPPD, Perdunn teaches communication studies courses at UNO. His original plan with his master's degree was to be a professor. He said he's glad that his life has come full circle and can still do what he intended to do while working for OPPD.
"I'm excited about the classroom, it's virtual this year, but I just love teaching, and it's fun that I can do it in the way I am," he said.
Along with working and teaching, Perdunn also volunteers with Court-Appointed Special Advocates for Children (CASA) to give back to his community. Through his volunteer work with them, he has helped children in welfare programs go through the court process.
During his time at Hastings College, Perdunn was involved in a number of activities, including being on the forensics team, working as a tour guide, hosting a radio show for the college radio station and playing for a time on the men's soccer team. He said his time at the College has impacted who he is today.
"At Hastings College, I could jump into different activities without even having a background in them," he said. "The College fostered opportunities to learn, and with all of the activities I did in school, it makes me feel confident when trying new things today."
By Courtney Hanson, a senior from Brookings, South Dakota, majoring in communication studies and philosophy and religion.