Dr. Andrew Jewell, a 1997 Hastings College graduate, is a professor of digital projects at the University of Nebraska–Lincoln (UNL) Libraries and is editor of the Willa Cather archive and coordinates the library's archives and special collections.
The North Platte, Nebraska, native was unsure about what he wanted to do after graduation, but realized an English degree can point you in many directions, as English majors don't get a certain job, they get many jobs.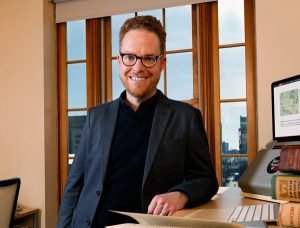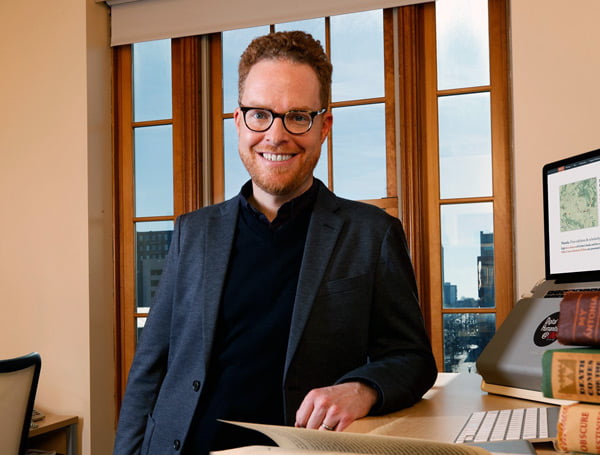 With that in mind, he chose to major in English with an emphasis in writing and literature, and then added a minor in religion.
"As you think about your future career, there are so many different options and things you can do, and you have to be okay with not knowing all the answers," he said.
During his time at Hastings College, Jewell participated in the band, theater and the Collegian, and even hosted a radio show called "The Moon Dog Jazz Show." He said he enjoyed how much he could do at Hastings College and still focus on studying English.
After Hastings, Jewell went on to earn an MA at the University of Missouri-Columbia and his PhD at UNL. He's had several items published, including "'Counted Out at Last': Text Analysis on the Willa Cather Archive" in The American Literature Scholar in the Digital Age. He is also a co-editor of "The Complete Letters of Willa Cather," a digital archive that will include all of Cather's more than 3,000 known letters by 2021.
He said Hastings College professors Dr. Dwight Marsh and Dr. Rich Lloyd helped him find a sense of identity and confidence.
"I learned a lot from the English faculty at Hastings College, but the greatest gifts they gave me were respect and encouragement," he said.
By Claire Nelson, a sophomore from Bagley, Minnesota, majoring in communication studies, and Courtney Hanson, a junior from Brookings, South Dakota, majoring in communication studies and philosophy and religion