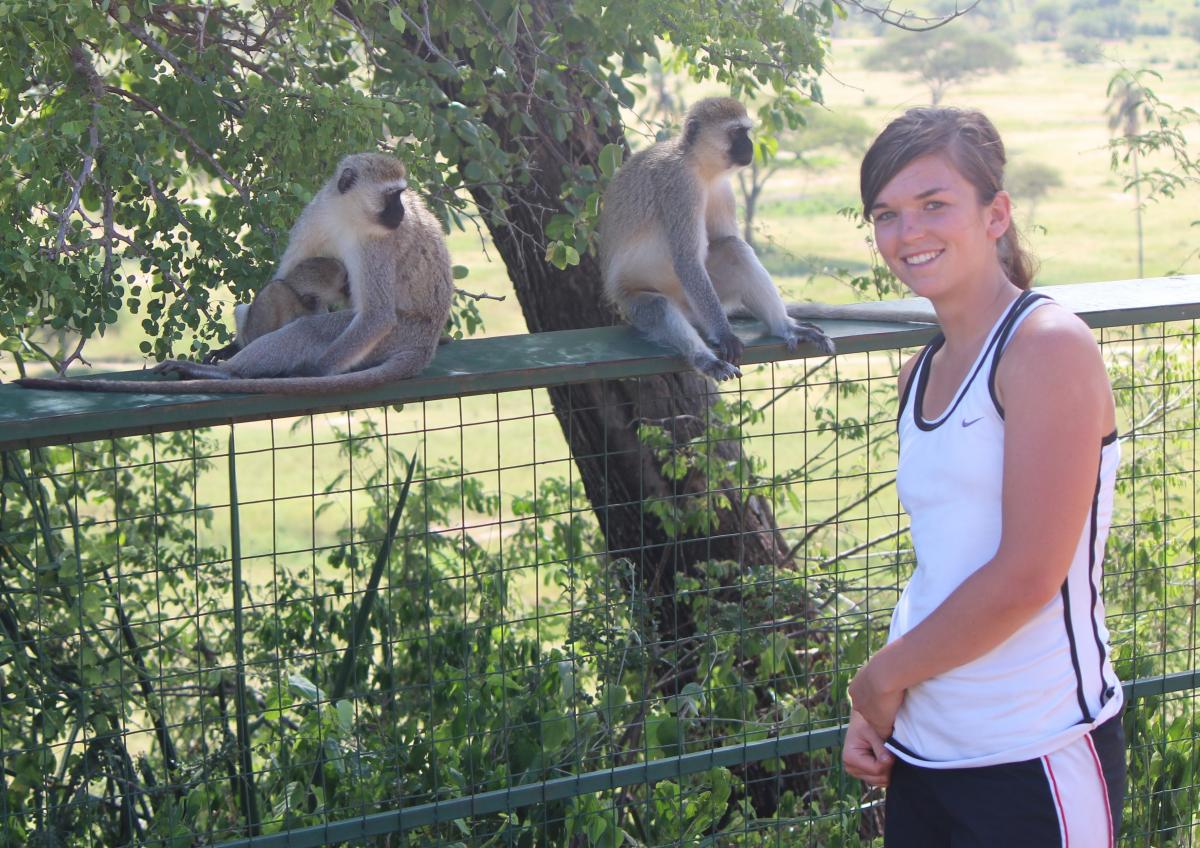 "I originally wanted to be a pharmacist," said Emily Wright, a 2014 Hastings College graduate from Bridgeport, Neb.
Moved by her experiences on J-Term trips to Trinidad, Tanzania and Ghana, however, Emily is now exploring her interest in public health by returning to Africa as a Peace Corps volunteer in Zambia.
"I will be working on the Community Health Improvement Project (CHIP). The purpose of the project is to assist rural Zambians in being healthy and empowered to promote appropriate and sustainable strategies that mitigate the effects of HIV/AIDS and Malaria and improve maternal, neonatal and child health," she said. "I will be working with the Ministry of Community Development, Mother and Child Health and the Ministry of Health."
As a biochemistry major maintaining a 4.0 GPA, a member of the Peer HIV Educators Organization (PHIVE-O) and Bronco Women's Golf team and an intern with a clinical pharmacy, Emily prepared to complete the arduous Peace Corps application. After compiling her resume and composing essays, she underwent background checks and physicals after which she spent two to three months awaiting an answer about her acceptance to the corps.
"While I was in Ghana, I received my nomination and had seven days to decide whether or not to join the Peace Corps," she said.
She said yes.
Emily leaves for Zambia on June 10, 2014, to begin a three month training process. Then she'll be placed in a village. Her commitment is for two years.
It's a long road from Nebraska's panhandle to Zambia, but Emily is confident her Hastings College education, including her Liberal Arts Program (LAP) coursework, will serve her well.
"I have a good foundation for Zambia," she said. "Taking an economics course helped me understand a lot behind public health while my religion course taught me there are other ways of thinking."
For other students interested in following her path, Emily encourages them to take advantage of HC professors' support and the speakers who visit the College.
"Go talk to the speaker," said the recipient of the Chemistry Department's 2014 Arnold A. Alberts Outstanding Chemist Award. "You never know what door will open."