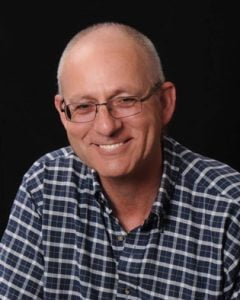 Hastings College Spanish professor Dr. Pedro J. Vizoso will give a talk about the book "Café Romántico Y Otros Poemas" by Fernando Villegas Estrada on November 16 at 4:00 p.m. in Hastings College Hazelrigg Student Union Room C. The talk is free and open to the public.
There is not much information available about Estrada, a modernist poet who was a doctor by profession and a bohemian by vocation. He used to spend his hours on duty at the Casa de Socorro in the Plaza Mayor of Madrid, Spain, drinking wine at a nearby cafe. Not even the places and dates of his birth and death are known with certainty. The most likely thing is that around 1939 he disappeared from the world's literary scene in that discreet and anonymous manner with which unmanageable bohemians and alcoholics usually go through the forum. The setting could not have been more appropriate for that kind of death: a gloomy Madrid that was starting up a post-war dictatorship after three years of fierce civil war and hunger.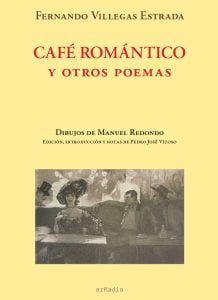 Vizoso, who has been studying Madrid's 1900s bohemia and has developed the concept of "rogue modernism," researched and edited the book, providing significant insight in an extensive prologue for this new annotated edition of the only book of poems the poet left. It also includes a set of unknown documents about Villegas Estrada that will allow a better understanding of the life and work of this curious character.
The book includes the original woodcut art by Manuel Redondo, another mysterious, avant-garde Spanish artist whom Vizoso has also investigated to give us a glimpse of his life and work.
This book is the first outcome of a Summer Research Grant that was awarded to Vizoso in 2022 for a larger research project that is still ongoing: Literature of Hospitals: Representation of Sexual Diseases in the Spanish Poetry of the Restoration and the Modernist Periods. Some of the chapters of this ongoing work will be appearing in separate papers in a timely manner during the next few years until the completion of the book.
About Vizoso
Originally from Spain, Dr. Pedro Vizoso received a bachelor of arts degree in Hispanic Philology from the UNED (Madrid, Spain), a master's degree in Spanish from New Mexico State University, and a doctorate in Hispanic Literature from the University of Arizona.
Since his arrival to Hastings College in the fall of 2010, Vizoso has been responsible for the Spanish program in the Department of Languages and Literatures. He teaches Spanish at all levels, ranging from courses for beginners to capstone courses for majoring students. During his time at Hastings College, he has received the SAA Polished Apple Award, the first Faculty Development Award and the Outstanding Faculty Member by Alpha Chi Academic Honorary Society. He was also named the Hastings College Lecture Series Invited Faculty Lecturer.
His area of specialization is Transatlantic Hispanic Modernism. Other areas of great interest for Vizoso are translation studies, Hispanic crime fiction, the Spanish poetry of the Restoration period and the poetry of French Symbolism. In his main field of studies, Vizoso has published a book about the connection between the evolution of the city and Madrilenian bohemian literature during the second half of 19th century and the beginning of the 20 th century: Madrid modernista: El espacio urbano en la literature bohemia del modernismo español.
Hastings College is a four-year residential college that focuses on student academic and extracurricular achievement. Discover more at hastings.edu.