At the National Communication Association's annual convention in Baltimore, Maryland, one Hastings College student received a top award for a research paper, another was elected to a national advisory board and a professor was given a service award.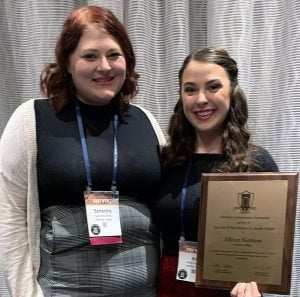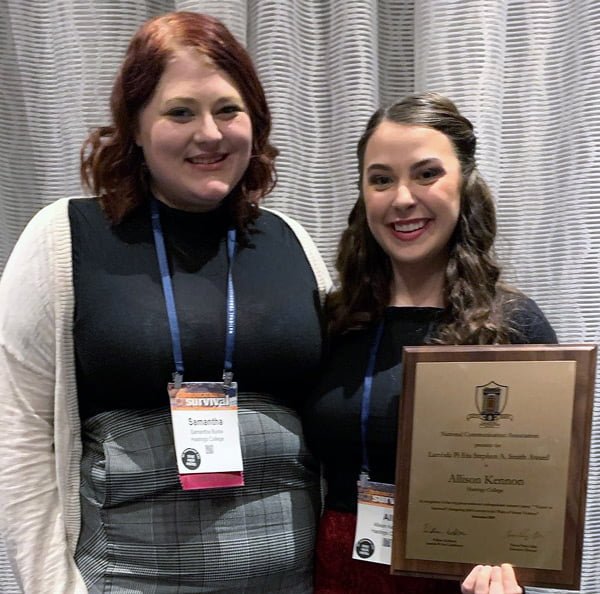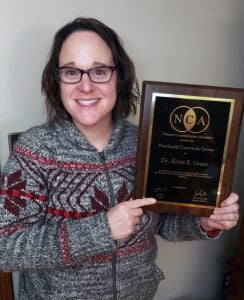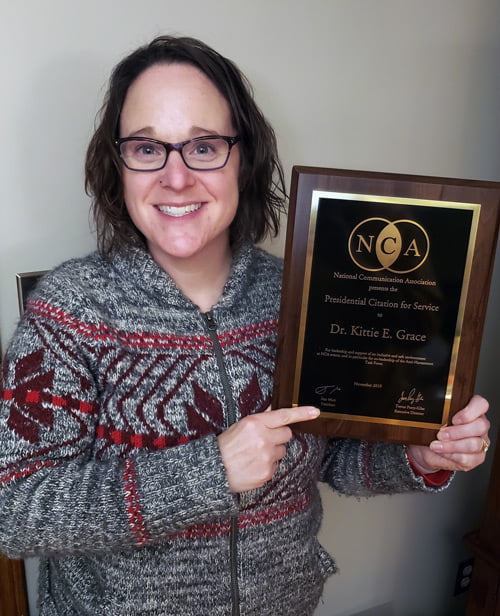 Senior Alli Kennon, a communication studies major from Spicer, Minnesota; senior Elizabeth Hansen, an English major from Fremont, Nebraska; and junior Sam Burke, a communication studies major from Denver, Colorado, represented Hastings College at the conference.
Kennon was selected to receive the Stephen A. Smith Award for presenting the top Lambda Pi Eta undergraduate research paper, "'Victim' or 'Survivor?': Navigating Self-Concept in the Wake of Sexual Violence." Lambda Pi Eta is the National Communication Association's honor society, which has more than 500 active chapters across the country.
Burke was elected to the Lambda Pi Eta National Student Advisory Board, and Dr. Kittie Grace, professor of communication studies and director of forensics, was awarded the national Presidential Citation for Service for her work co-chairing the group's anti-harassment workforce.
Nebraska's premier private college, Hastings College is a four-year institution located in Hastings, Nebraska, that focuses on student academic and extracurricular achievement. Hastings College has been named among "Great Schools, Great Prices" by U.S. News & World Report and a "Best in the Midwest" by The Princeton Review. For more, go to hastings.edu.