Hastings College psychology faculty are hosting the 2019 Undergraduate Conference of the Nebraska Psychological Society (NPS) on Saturday, November 9. While there is a fee for the conference, a keynote address at 10:00 a.m. in French Memorial Chapel (800 N. Turner Ave.) is free and open to the public.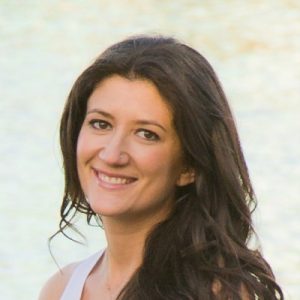 The keynote, titled "In the 'face' of uncertainty: Characterizing individual differences in response to emotional ambiguity," will be by Dr. Maital Neta, the Happold Associate Professor of Psychology, associate director of the Center for Brain, Biology and Behavior, and the director of the Cognitive and Affective Neuroscience Lab at the University of Nebraska–Lincoln.
Neta proposes that our daily lives are saturated with emotional value — a visit from a friend, the ringing of an alarm clock, a beautiful sunset, a hot cup of coffee — but when humans encounter new information, such as new people, sounds, locations or flavors, we readily sort it into emotional categories: good or bad, reward or threat, approach or avoid.
During her talk, Neta will discuss just a few of the approaches — behavioral, physiological, neuroimaging — used in the lab to examine differences in just how people go about categorizing this new information, and whether or not they change over time.
NPS, an organization for students and professionals founded in 1993, promotes the scientific study of psychology to advance teaching, research and service in psychology, and to serve as a forum for academic psychology in Nebraska.
Nebraska's premier private college, Hastings College is a four-year institution located in Hastings, Nebraska, that focuses on student academic and extracurricular achievement. Hastings College has been named among "Great Schools, Great Prices" by U.S. News & World Report and a "Best in the Midwest" by The Princeton Review. For more, go to hastings.edu.