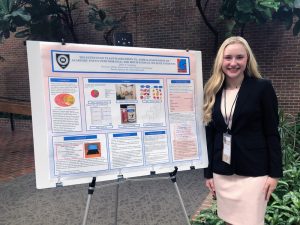 Hastings College students Riley Lanning of Glendale, Arizona and Claire Hubbard of Highlands Ranch, Colorado, presented at the annual Great Plains Students Psychology Conference, which was recently held at Emporia State University in Emporia, Kansas. Lanning is a psychology and history & philosophy double major, and Hubbard is a psychology and health systems double major.
Lanning presented a poster titled "The Effects of Plant-Based vs. Animal-Based Diets on Academic Focus, Performance, and Motivation in College Students." The project is for her research methods class and is in progress. Lanning said she is looking forward to conducting more research and attending conferences in the future and currently plans to attend graduate school.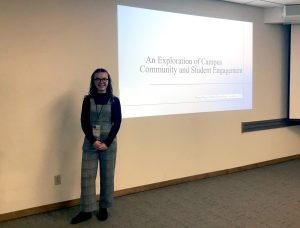 Hubbard presented a paper titled "An Exploration of Campus Community and Student Engagement," which is an exploration of student patterns of involvement on the Hastings College campus. The project is from her senior capstone, and additional details will be shared during an April 26 Academic Showcase presentation on campus. Hubbard will graduate in May and currently plans to attend nursing school.