Artists Josh Johnson and Michael Ian Larsen's exhibit, "Somewhere between those two things is this thing," remains on exhibit in the main gallery of the Jackson Dinsdale Art Center (JDAC) until December 18.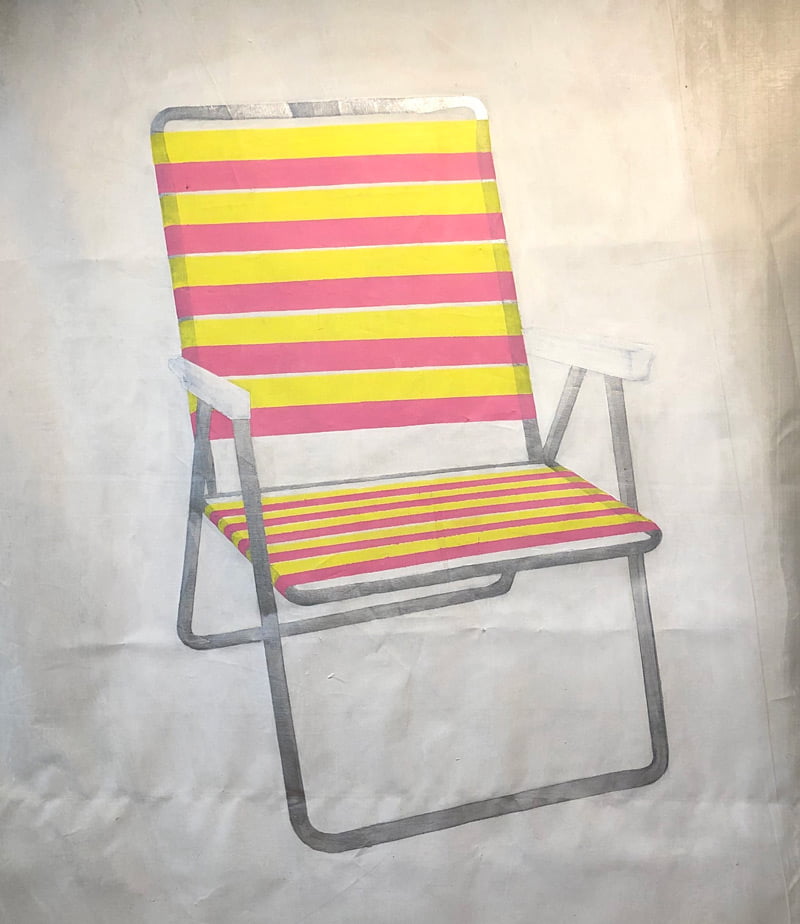 The exhibition is free and open to the public, and gallery hours are 9:00 a.m. to 5:00 p.m. Monday through Friday. Face masks are required inside the JDAC, and the gallery's capacity is limited due to Directed Health Measures.
Johnson's work is created almost entirely from material mined from his surroundings. The art references specific aspects of lived space through form and presence.
"Memory, place, materiality and conservation are themes at play within my studio practice," Johnson said. "I make connections between environments—those remembered and at hand."
Larsen said his work exists between the 2 and 3-dimensional realm. The art pieces include painting, overlapping shapes, and the assumption of a relatively fixed frontal perspective on the viewer's part. He points the viewer's interest towards ordinary, everyday life by including mundane objects like a chair, slinky or a stack of cards. Many of these works are ceramic sculptures, but they spill into other media, including painting and even installation.
"I'm still developing an understanding of what this compression of space, or at least where it comes from," Larsen said. "In attempting to pry open the in-between space, the work has the quality of a caricature, pointing toward the object depicted while exaggerating certain aspects and making others. Ultimately, the objects force the viewer to navigate a shape-shifting entity that acts differently depending on the angle it's being viewed from, beckoning investigation in the form of a loose interpretive dance that is carried out in space."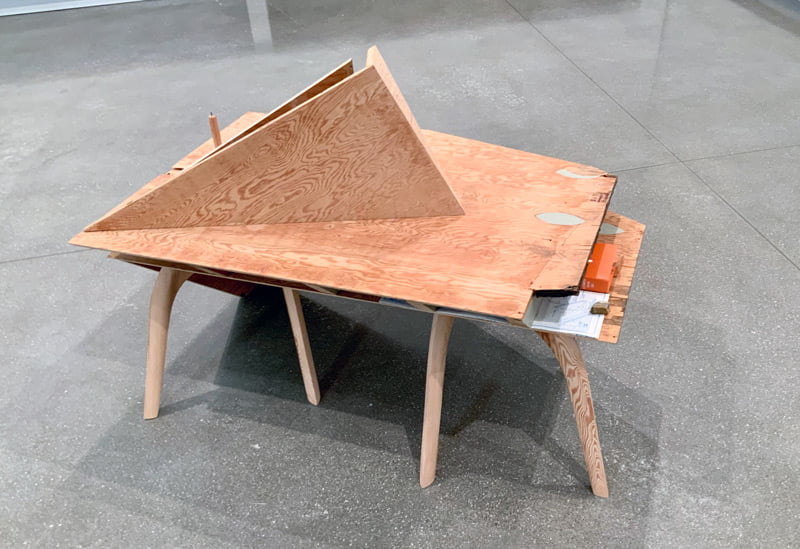 Johnson earned a Bachelor of Fine Arts at the University of North Dakota, and an MFA at the University of Nebraska–Lincoln. He was awarded a 2016 Nebraska Arts Council Individual Artist Fellowship, a Kimmel Harding Nelson Residency and was twice selected as a finalist for the William and Dorothy Yeck Young Sculptor's Competition at Miami University in Oxford, Ohio.
Larsen lives in Lincoln, Nebraska. He received a Bachelor of Arts in ceramics at Nebraska Wesleyan University and an MFA in ceramics from The School of the Art Institute of Chicago in 2013 and has been working primarily with ceramic sculptures that utilize illusionistic pictorial mechanisms within objects that physically exist in 3 dimensions.
Dr. Christopher M. Stickland's exhibit, "Liminality: Reflections of a Changing Life," remains on exhibit in the JDAC's critique gallery through this Friday (November 20). Strickland is a visiting assistant professor for the first-year seminar program and Department of Visual Arts.
Hastings College is a four-year residential college that focuses on student academic and extracurricular achievement, Hastings' student-centered initiatives include providing books, an iPad and a two-week study away experience at no additional cost. A block-style semester schedule allows professors and students to focus on fewer classes at a time and promotes hands-on experiences. Discover more at hastings.edu.