With Hastings College opening for its academic year on Wednesday, August 16, it's excited to welcome its largest incoming student class in a decade. The College is growing, but remains committed to why students choose Hastings College: an intentionally small, together-learning, engaged community where students flourish.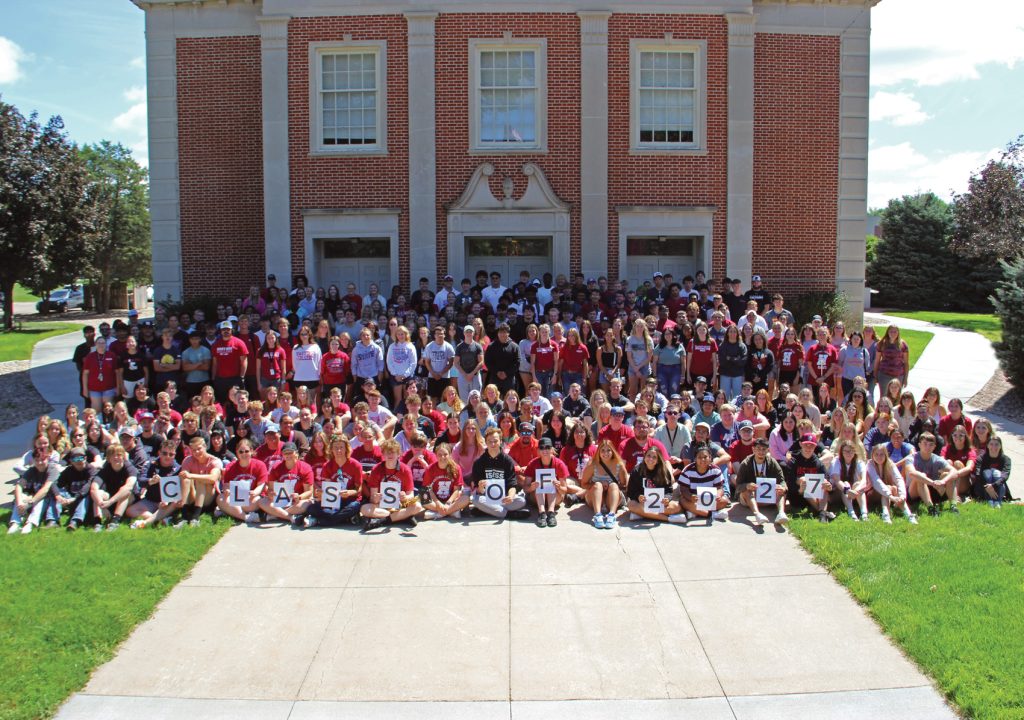 Over the last few days, Hastings College welcomed 347 first-year students, including first-year students in the Bryan College of Health Sciences nursing program, tying a record for the largest group of incoming first-year students in the history of the College set in 2013. With transfer students included, the College welcomed more than 400 new Broncos to campus and the community this week, reaffirming its position as a leading institution in higher education.
The surge in enrollment reflects the continued appeal of Hastings College's academic programs, dedicated faculty, performance opportunities and vibrant campus community. With fall classes set to begin tomorrow, its residence halls are full and abuzz with the excitement of students from 26 countries and diverse areas of interest, all converging to embark on an exceptional educational journey.
"Our institution's commitment to fostering a supportive learning environment, where dedicated mentors actively support both academic and personal growth, and support students in all the ways they participate on campus, is clearly resonating with students and families," said Hastings College president Dr. Rich Lloyd. "We're delighted to welcome this exceptional group of young scholars who are poised to contribute their unique perspectives and talents to our campus community."
The growth in enrollment is a testament to Hastings College's dedication to providing students with educational experiences that prepare them for success in an ever-evolving global landscape. With a curriculum that blends rigorous academics with experiential learning opportunities, students are well-equipped to tackle challenges and seize opportunities in their chosen fields.
"We are thankful to everyone on campus, and especially our admissions and enrollment teams, for working so very hard to meet with students and share the Hastings College story and how special this place is," said Dr. Annette Vargas, vice president for student access, enrollment and performance.
With its vibrant, close-knit community and a rich history of academic excellence, Hastings College looks forward to the upcoming academic year, and remains committed to fostering a supportive and inclusive environment where every student can thrive.
Hastings College is a four-year residential college that focuses on student academic and extracurricular achievement. Discover more at hastings.edu.