The Hastings College Jackson Dinsdale Art Center (JDAC) will be showcasing a collection of artwork by sculptor Manuel Neri November 16 through December 11. The exhibition, "The Modernist Figure," is on loan to Hastings College from the Robert and Karen Duncan collection and the Clarinda Carnegie Art Museum.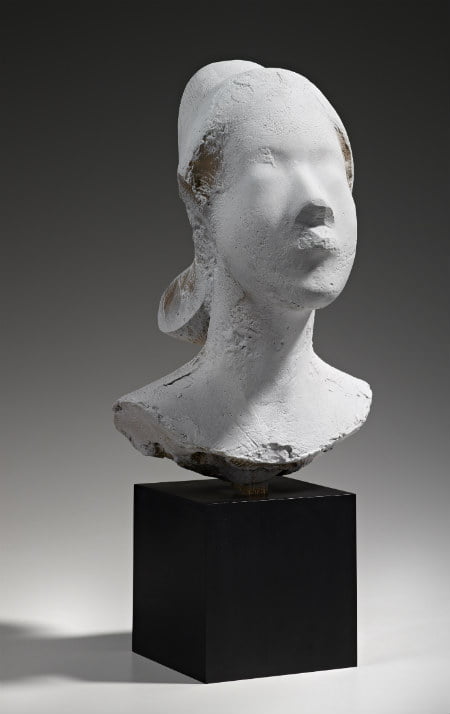 A reception for the exhibition is set for Friday, November 16 from 6:00 to 7:30 p.m. in the JDAC (700 E. 12th Street). Regular gallery hours are Monday through Friday from 9:00 a.m. to 5:00 p.m., plus 5:00-8:00 p.m. Wednesdays, and Saturdays from 10:00 a.m. to 1:00 p.m.
Neri is best known for his life-size humanoid sculptures carved from plaster, bronze and marble, with a refreshing twist of brightly-colored marks and scratches.
A sculptor and painter, and a member of the "second generation" of Bay Area Figurative artists, Neri was a prominent figure in the San Francisco art scene for many years, and also taught at the University of California and the California School of Fine Arts. He studied with other artists of the Bay Area Figurative movement, notably Richard Diebenkorn and Elmer Nelson Bischoff, and was influenced by these older artists, as well as by abstract expressionism.
Neri is perhaps best known for his uniquely "painterly" approach to his life-size sculptures of people made in plaster, bronze, and marble, which are covered in brightly-colored marks and scratches. He worked with the same model for many years, Mary Julia Klimenko, who is the basis for many of his works.
Neri is the recipient of numerous honors and awards for his work, including the Guggenheim Fellowship, a National Endowment for the Arts Grant and a Lifetime Achievement Award presented by the International Sculpture Center in 2006. His work is included in numerous public collections, such as the Hirshhorn Museum and Sculpture Garden in Washington, D.C., the Metropolitan Museum of Art in New York, the Seattle Art Museum and the San Francisco Art Museum, among many others.
He retired from teaching in 1990, and has since lived in the San Francisco Bay Area while also maintaining a studio in Carrara, Italy.
Hastings College is a private, four-year institution located in Hastings, Nebraska, that focuses on student academic and extracurricular achievement. Hastings College has been named among "Great Schools, Great Prices" by U.S. News & World Report and a "Best in the Midwest" by The Princeton Review. For more, go to hastings.edu.