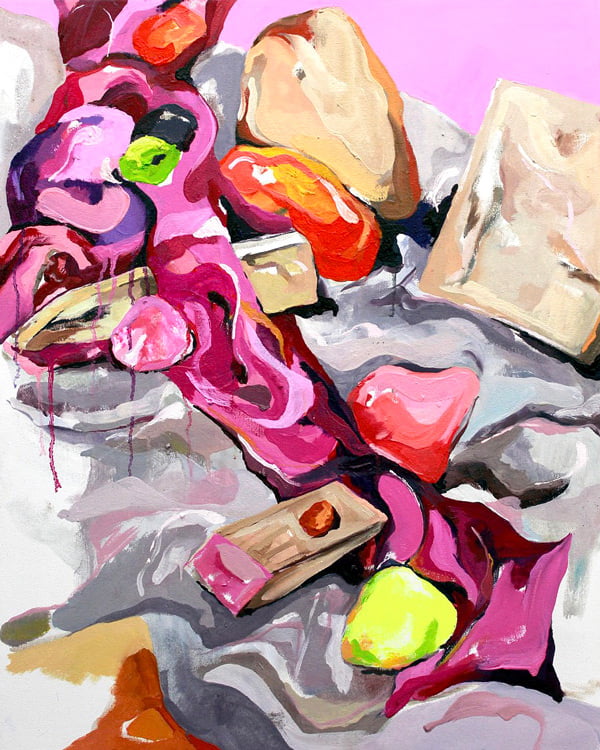 The Jackson Dinsdale Art Center had intended to showcase the work of Hastings College students throughout the month of March for the Juried Student Exhibition, but with the closing of the gallery, many people may not have had an opportunity to view the 23 works on display.
While the gallery is closed, the College created a video that shows each piece selected for the exhibition, including the three pieces that won awards. The video is available on YouTube.
For the all-student show, 61 pieces were submitted, and artist Mychaelyn Michalec of Dayton, Ohio, curated the show. She also selected the top three three pieces, and students will receive a certificate and gift card donated for the exhibition by BLICK Art Materials.
The winners include:
Best in Show and a $150 BLICK gift card was awarded to Melissa Loney, a senior from Omaha, Nebraska, with an oil painting on canvas titled "Still Life Pink."
Second Place and a $100 BLICK gift card was awarded to Josie Polacek, a sophomore from Omaha, Nebraska, with plaster and wood dye titled "Family Unit".
Third Place and a $50 BLICK gift card was awarded to Jordan Ismaiel, a junior from Hastings, Nebraska, with oil, acrylic and graphite on dropcloth with cellophane on paper titled "Lean into Me, Lover".

Hastings College is Nebraska's premier private college. A four-year residential college that focuses on student academic and extracurricular achievement, Hastings' student-centered initiatives include providing books, an iPad and a two-week study abroad experience at no additional cost. A block-style semester schedule allows professors and students to focus on fewer classes at a time and promotes hands-on experiences. Discover more at hastings.edu.