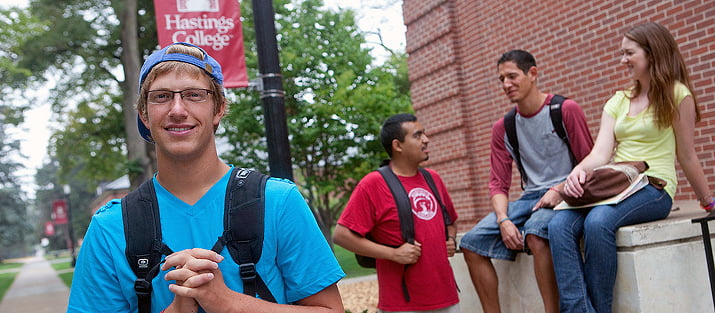 As Hastings College prepares to welcome students back for the 2013-14 academic year, the college has been named among the top 25 percent of colleges and universities nationally and one of the best within in a 12-state region. The Princeton Review has included Hastings College on its "2014 Best in the Midwest" for undergraduate programs.
"This honor recognizes our strong academic programs, successful recruiting efforts and the quality of student life on campus," said Don Jackson, President of Hastings College. "From the continued accessibility of our professors to the increased weekend programming, all on campus have contributed to this achievement."
The Princeton Review bases its rankings primarily on academic excellence, although institutional data and independent campus surveys of students regarding all aspects of their college experience also play a role.
For additional information, go to www.princetonreview.com/best-regional-colleges.aspx. Note that the organization does not rank colleges numerically in this website section.
Founded in 1882, Hastings College is a private, four-year liberal arts institution located in Hastings, Nebraska, that focuses on student academic and extracurricular achievement. With 64 majors in 32 areas of study and 12 pre-professional programs, Hastings College has been named among "America's Best National Liberal Arts Colleges" by U.S. News & World Report, a "Best in the Midwest" by The Princeton Review and a "Best Buy in College Education" by Barron's. Visit Hastings.edu for more.