Pete Ferguson, a 1996 Hastings College graduate, will speak on campus Thursday, February 6, as part of the College's Black History Month celebrations being organized by Black Student Alliance (BSA), the Diversity and Inclusion Center and the Student Engagement office. Ferguson will speak in the Wilson Center auditorium (814 N. Turner Avenue) at 6:30 p.m. The event is free and open to the public.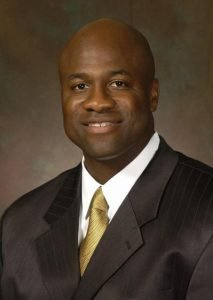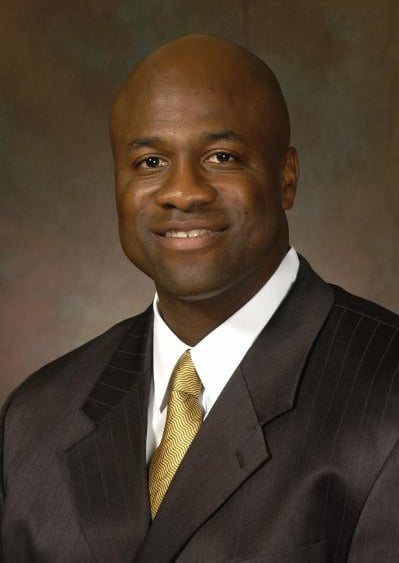 Ferguson's interactive talk, "Inspire, Educate, Empower," will challenge participants and provide immediate and long-term takeaways contributing to a personal and collective blueprint through self-evaluation and reflection.
Ferguson is also hosting a leadership workshop for students during the day.
With nearly 25 years of working as a people empowerment specialist, non-profit executive, program coordinator, experience organizer and community stakeholder, Ferguson has made contributions to many programs. He has worked with leadership development, diversity and inclusion, athletic programs and more.
The Lincoln Journal Star has acknowledged Ferguson as one of the 30 "Most Influential Men" in the community. He's a recipient of the University of Nebraska–Lincoln Rev. Dr. Martin Luther King, Jr. Chancellors Fulfilling the Dream award; Lincoln East High School Distinguished Alumni; Lincoln Area YWCA Mentors and Allies Award; NAACP Community Service Award; Lincoln Journal Star Top 20 Under 40; and the Lincoln Public School District Dr. Leola Bullock Multicultural Award.
BSA will also host a Black History Month performer, Tut Kailech, on February 24 at 7:00 p.m. in the Fuhr Hall of Music (723 E. 9th Street). Additional details on Kailech, an entrepreneur, motivational speaker, and songwriter from Lincoln, Nebraska, will be shared closer to the event.
Nebraska's premier private college, Hastings College is a four-year institution located in Hastings, Nebraska, that focuses on student academic and extracurricular achievement. Hastings College has been named among "Great Schools, Great Prices" by U.S. News & World Report and a "Best in the Midwest" by The Princeton Review. For more, go to hastings.edu.