The Crimson Cupboard, a food assistance program for students at Hastings College, began this fall as a way to provide for students who face food insecurity.
Hastings College students can receive vouchers to purchase food at Russ's Market in Hastings or receive a small package of food to last until their next grocery store visit.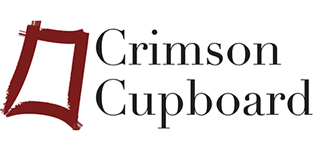 The idea for the program began when Anna Griggs, a senior from Centennial, Colorado, took a class where students worked on a persuasive campaign on a campus or community problem. Her group decided to focus on food insecurity among college students.
"I found the project to be fascinating and wanted to see our final proposal come to fruition," said Griggs. "Students can pick up vouchers and emergency packages from one of our five faculty and staff sponsors. The program is no questions asked, and no personal identification will be noted."
Vouchers include dairy, eggs, produce, bread and $10 of miscellaneous purchases. Although primarily meant for students who live off campus or in student apartments on campus, they are available for anyone feeling food insecure.
Griggs and fellow student Andrew Boge, a junior from Johnston, Iowa, are student directors of the program. Faculty and staff sponsors include Dr. Jean Heriot, director of service learning; Dan Peters, vice president of Student Life; Dr. Stephanie Furrer, associate professor of psychology; Damen Heitmann, chaplain; and Beth Littrell, director of campus health services.
"What impresses me most about the program is the care and sensitivity with which Anna and Andrew approach their fellow students," said Heitmann. "In their work I see the hallmarks of passion, generosity and joy. These are the things we want to foster in our students and in all citizens of the world."
Currently sponsored by a grant from the Service Learning program, the Crimson Cupboard aims to become self-sufficient. In the future, fundraisers on campus will be used to support the program and student groups LocalGlobal and Food4Thought have reached out to help give support as well. In the meantime, donations are being accepted, of both canned foods and money.  
Hastings College is a private, four-year institution located in Hastings, Nebraska, that focuses on student academic and extracurricular achievement. With 64 majors and 15 pre-professional programs, Hastings College has been named among "Great Schools, Great Prices" by U.S. News & World Report and a "Best in the Midwest" by The Princeton Review. For more, go to hastings.edu.