Hastings College is presenting "Recent Photographs," an exhibition by Todd Brown, in the Jackson Dinsdale Art Center gallery. The show runs March 5-28, with an artist reception and gallery talk scheduled for March 8 from 5:00 to 7:00 p.m. 
Brown currently lives and works in Hastings, Nebraska. In the last decade, he has been honored with Best of Show in four local art competitions.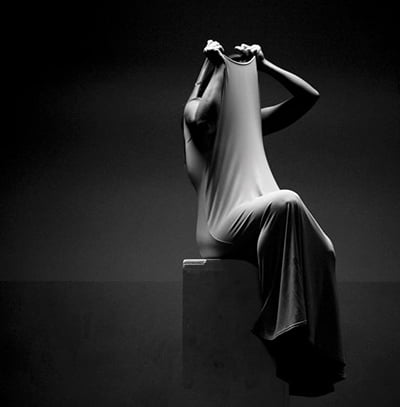 Gallery hours are Monday-Friday from 9:00 a.m. to 5:00 p.m., and Saturdays from 9:00 a.m. to 1:00 p.m. The gallery, its exhibitions and Brown's artist reception and gallery talk and are free and open to the public. 
Brown's work is rooted in performance, influenced largely by his masters education in architecture.  
"I was trained as an architect. I work as a designer and carpenter. I build my own projects," Brown said. "For years, I have had access to empty spaces, abandoned buildings. The past lives that fill these walls fascinates me…here longing, loss and sorrow negotiate with joy and relief. Life goes on." 
"Recent Photographs" applies Brown's background in architecture as it explores a cast of characters searching for wholeness in different settings. Brown uses the frame of each photo to hint to architecture, space and room, transcending the tradition bounds of a photograph and projecting another layer of the room. 
The exhibition is composed of several large format images. Each piece is a hand-rubbed photo transfer build from blocks on a grid, which for another layer of worn structure to portray the concept, the condition and the scale of the room the photograph is set in. 
"The borders of the image can transcend the tradition edge of a photograph, implying and shaping, in themselves, architectural elements," Brown said. 
Hastings College is a private, four-year institution located in Hastings, Nebraska, that focuses on student academic and extracurricular achievement. With 64 majors and 15 pre-professional programs, Hastings College has been named among "Great Schools, Great Prices" by U.S. News & World Report and a "Best in the Midwest" by The Princeton Review. For more, go to hastings.edu.