At Hastings College, we want our students to do more than just survive their first year in college – we want them to thrive. That's why our First-Year Experience Program gives students the academic support they need, while helping them to become members of the college community. The program integrates academic advising, campus-wide programming such as invited speakers and foundational courses such as our first-year seminars (INT 101 and INT 103) to help students feel engaged with college life.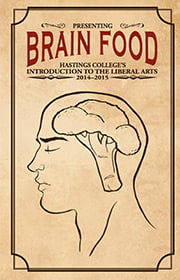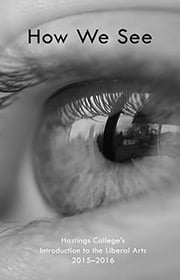 Part of first-year experience is a common reader published each year by Hastings College Press. The selections in the reader are chosen by a committee of students, faculty and staff to engage and challenge students through inter- and multidisciplinary perspectives on the year's theme. An events committee coordinates a variety of speakers and workshops to complement the selections in the reader, encouraging students to make connections between the classroom and the larger campus community.
Readers includes a variety of readings from multiple disciplines and genres of writing. They also includes academic resources, including chapters on foundational academic skills such as taking notes, reading, writing, speaking and researching.
Copies of the current year's reader are available for purchase in the Bronco Bookstore.