A Great Plains Athletic Conference (GPAC) title. That's what the Bronco Men's Wrestling team seeks. With leadership from Coach Josh Erickson, a strong freshman class, and support from you, they can make a run.
For the '21-'22 season, the team seeks your support for its Pull Up-Athon. They ask that you donate a minimum of $30 — one cent for each of the 3,000 pull ups they will do as a team — to make upgrades to their training room in the Kiewit Building. The goal is to raise $30,000 by December 31.

Several businesses and foundations are doing the heavy lifting to help Bronco Men's Wrestling. Give today to support this audacious Bronco BOOST.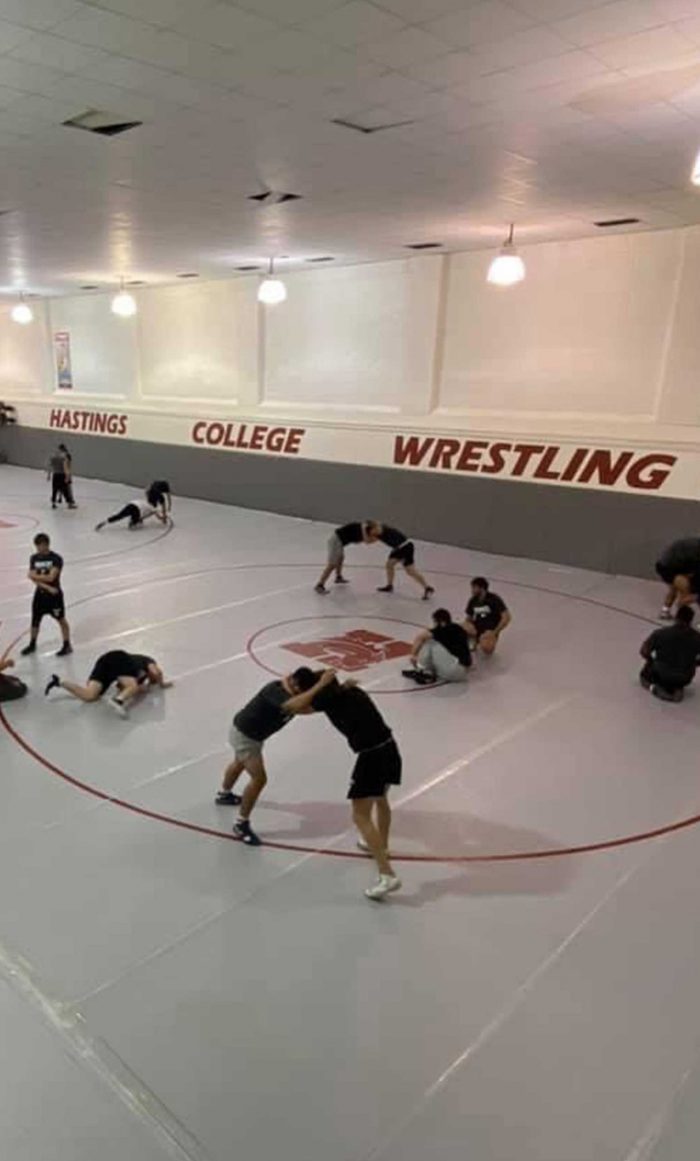 Tevita Aholelei
Jessica Altic
Sandra Bacon
Amy Barth
Barbara Bayless
Eric Bents
Amanda Berry
Jazmin Briones
Peter Clarke
Zac '21 and Briana Chairity
Larry Crawford
Ricardo Damian
Vince Damian
Melissa Davis
Carla DeMent
Morgan DeMent
Miriam Dhannie
Santana Dhannie
Adam Dias
Amy Ehrhardt
The Virgil Eihusen Foundation
Marcos Elithorp
Holly Fedor
Will Ford
Jackson's Car Corner
Frankye Giron
Allen Glasenapp
John Gregorich
Hector Sotelo Guzman
Laurie Heftner
Jack Henry
H. Wayne Johnon
Heather Johnson
Ross Koch
Lennox Krula
Ryan Kulhanek
Marisol Lucero
Walter Martin
Isaac Mertens '15
Deidra Michael
Holly McLaughlin
Elizabeth Mitchell
Brayden Mogelinski
Andrea Mogler
Lori Mortan
Austin Moyer
Fernando and Jeriann Munoz
Richard and Juanita Munoz
Samantha Munoz
Lee Nafzinger
Deb and Gary Obermiller
Toni and Carlos Ochoa
Price's Construction
Myrna Rider
Nancy Sequeira
Erin Sgringnoli
Chance Shandrew
Cassie Shaw
Jill Smith
Kalem Smith
Cali and Manuel Solorio
Carlos Soto
Randy Stephan
Barry Surber
Scott Taylor
Walter Ulrich
Rod Valentine
Jim Wenburg
Help us raise money for the Men's Wrestling team!
Our  goal is to raise  $30,000.