In celebration of Dr. Kittie Grace's 25 year career with the team as well as the team's return to a robust travel schedule, Hastings College Forensics seeks to grow its nationals travel budget for 2023 and beyond. Therefore, the team is raising $20,000 by June 30, 2022.
Because the 2022 American Forensics Association-National Individual Events Tournament (AFA-NIET) will be in Lincoln, Nebraska, the team will save significantly. In 2023, students and coaches will travel to Santa Ana, California. Let's ensure those students, who will be under the guidance of new Director of Forensics Jordan Johnson, are equipped to succeed.
A national powerhouse program, the Hastings College Forensics team counts on its alumni for support as coaches, judges, fans, and donors. Make your gift today to invest in the team's continued success!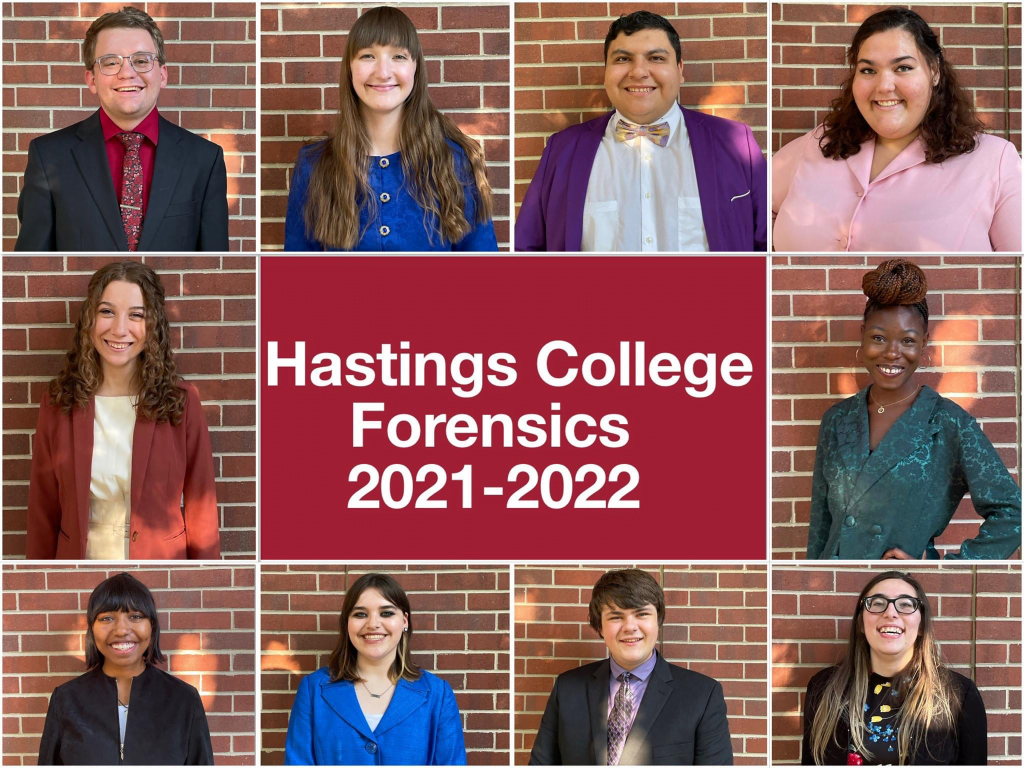 Anonymous
Eunice Adounkpe '17
Jeremy Arensdorf  '03
Jess Ayers
Jen Erickson Baak '00
Grant Bachman '09/MAT '11
Amy (Quist) and Joe Black '90/'97
Aaron Blackman '09
Amanda Cargile
Curt Casper '11
Nick Clark '02
Melody (Lemmon) Fuller '74
EttaAnnJoel Grace
Kittie Grace '00
Karen Haase '89
Courtney Hanson '21
Andy Heaton
Nikki and Russ Heitmann '16/'17
Makayla Jones '12
Ali Kennon '20
Megan Koch
Dave Kosloski
Barbara Hanson Langford '94
William Langford '92
Michael LaOrange '76
Tim Lentz '99
Richard Loutzenheiser '84 and Dr. Lorraine Edwards
Trischia (Rueckert) May '20
Austin McDonald
Sara Ninabuck '09
Alicia O'Donnell '96
Aaron Onken '06
Charlie Parrott '00
Jen Labrie-Pereira '04
Isa Scatturo
Tim and Tina Steffensmeier '97/'97
Wendy Weinhold '00
Kathy Wilson '73
Mel Woodard
Nikko Zurawski '15
Help us raise money for the Hastings College Forensics Team!
Our  goal is to raise the $20,000