What's it take to start a competitive esports team? 
Students with critical thinking and communication skills.
Students who work in teams and are looking to grow their skills. 
Equipment like PC towers, headsets, monitors, gaming chairs and tables. 
Supporters and fans to help put the students in the best position to succeed.
To welcome this new sport to the Bronco family, we've set a goal to raise $3,000 to help purchase accessories the team needs — like additional setups, tables and headsets.
There's a role for you with Bronco eSports! Be among the team's first supporters and fans.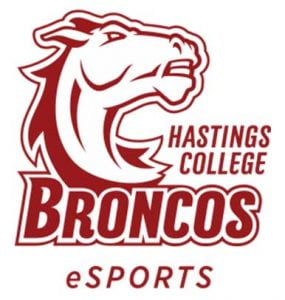 Kelly Anderson
Carissa Barwick
Mike Bowland '81
Andy Chase '19
Travis and Robyn Dallegge
Jerod Fox '19
Jacob Galusha '20
Walker Hermann '19
Michael Howie
Keian Kirkegaard '07
Joel Miranda '18
Ross and Melissa (Ninemire) Struss '13/'14
Help us raise money for the Bronco eSports team!
Our goal is to raise $3,000.