Building on its proud tradition of excellence, the Bronco Women's Soccer team seeks to raise $2,000 for locker room updates.
Hastings College Women's Soccer has a rich tradition of excellence both on the field and within the classrooms. Our Alumni have helped put Hastings soccer on the map, and we ask for your help to keep pushing Hastings to new heights.
Your donation will contribute towards  updates to the locker room. With your help we can continue to add onto the history of this program.
Our team is proud to represent Hastings College and its community and work hard to continue our program's legacy. We appreciate any amount you can give and thank you in advance for your generous support. GO BRONCOS!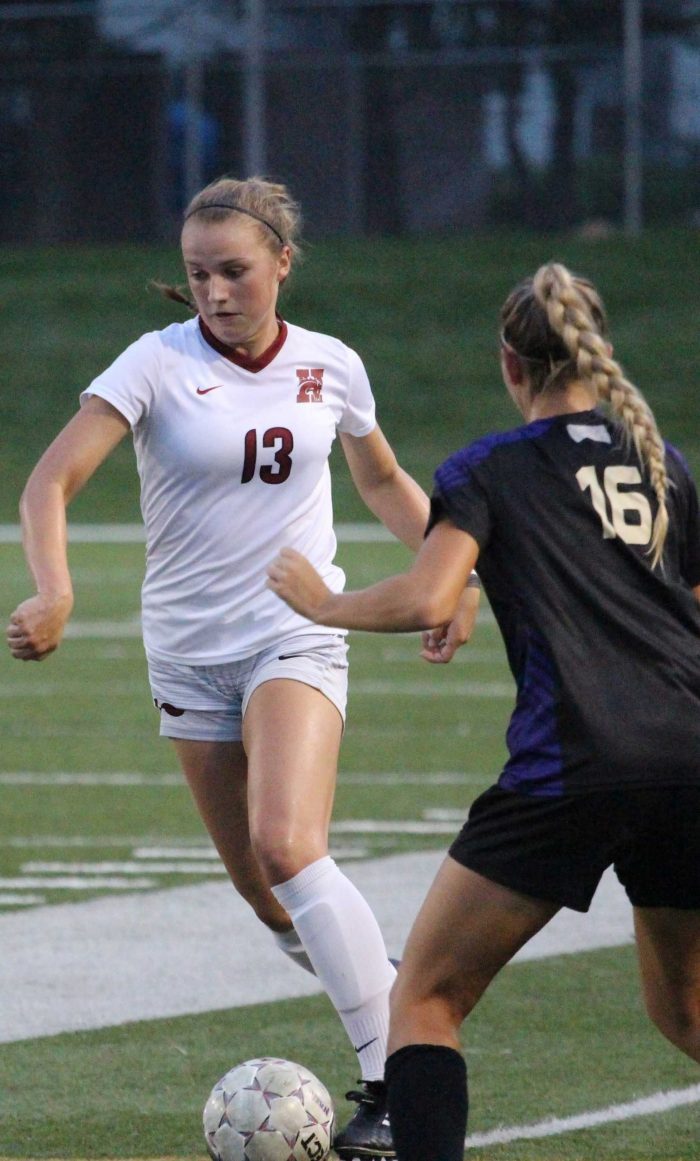 Hastings Soccer Achievements:
10 – Conference Regular Championships
8 – Conference Tournament Championships
13 – National Tournament Appearances
1 – National Tournament Runner Up
31 – All Americans
15 – GPAC Players of the Year
79 – GPAC All-Conference Team Members
Tara Carroll '04
Norma Daberkow
Jeff Metz
Casey Molifua '15/MAT '17
Melissa (Becker) and Tim Moore '01/'01
Jade Ovendale
Janet Ovendale
Tracey Ovendale
Kass Rempp
Kate Rush
Amanda Strudhoff '13
Corey Stull '94
Jenn (Lerner) Thomas '14
Kevin Ward
Matt Ward '08
Meg and Mark Ward '05/MAT '04
Ward Electric Company
Help us raise money for the Women's Soccer team!
Our goal is to raise the $2,000 for locker room updates.