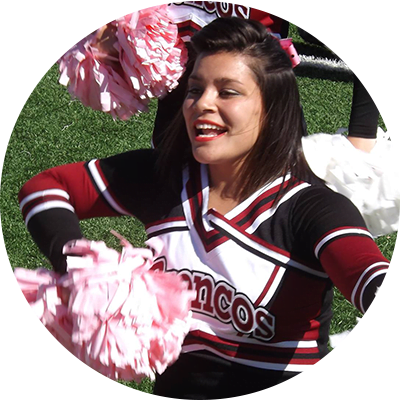 Mikaelah Daneen Molifua Memorial Scholarship
Mikaelah Molifua's uplifting spirit will live well beyond her 24 years through the Mikaelah Daneen Molifua Memorial Scholarship. The beneficiaries will be Hastings College student-athletes with financial need as well as an exceptional spirit and enthusiasm for the Broncos. Special consideration will be given to students facing health challenges.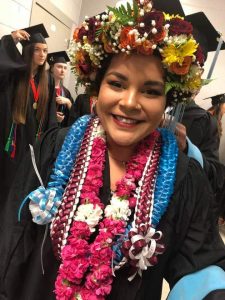 Few have worn Hastings College Crimson with as much energy, enthusiasm and positivity as Mikaelah Molifua.
When the Lincoln North Star graduate arrived on campus as a first-year student, she'd already defeated Stage IV cancer once and was ready to channel her electric spirit into all things Bronco-related. As she earned her undergraduate degree in English education, she competed for the Bronco Cheer and Softball teams, served as a Resident Assistant in Babcock Hall and led Alpha Delta Alpha sorority. She even earned the title Ms. Bronco 2014 in the annual campus talent competition.
After graduating in 2017, Mikaelah remained on campus to earn a Master of Arts in Teaching degree with a physical education endorsement. She also became head coach for the Bronco Cheer and Crimson Spirit Dance teams.
That's when cancer returned.
Always positive, Mikaelah taught the Hastings College family to be courageous and Molifua Strong in the face of adversity. She died on June 26, 2020.
Help us raise money to honor Mikaelah!
Our goal is to raise the $20,000 necessary to make the scholarship endowed.