Great Day to be a Bronco Gear
Looking for a special gift this Christmas ?
The Hastings College Alumni Association is offering limited-edition Bronco gear for the Bronco fans in your life, while also supporting Hastings College!
For each item you purchase, $5 of the cost will go to to the College's 1882 Fund  as a gift in your name. It's a win-win! You get  awesome gear and students benefit from your generosity!
Orders received before December 7 will arrive to U.S. addresses before Christmas. A $5 shipping charge applies per order.
Gilden - DryBlend T-Shirt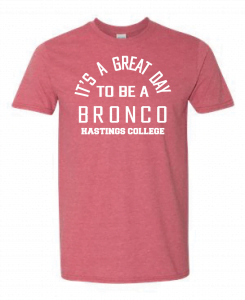 Cost: $20
Color: Heather Cardinal Red
Adult Sizes: S to 4XL
Child Sizes: S to XL
Dri-Power - Long Sleeve T-Shirt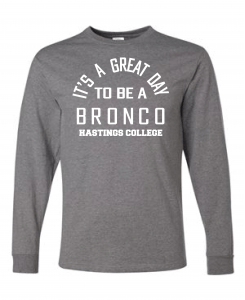 Cost: $25
Color: Oxford Gray
Adult Sizes: S to 3XL
Child Sizes: S to XL
Independent Trading Co.
Mid-weight Sweatshirt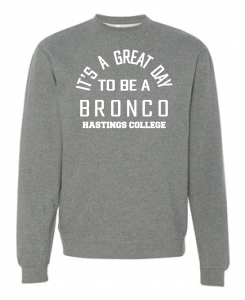 Cost: $30
Color: Gunmetal Heather
Adult Sizes: S to 3XL
Child Sizes: S to XL
Independent Trading Co.
Mid-weight Hooded Sweatshirt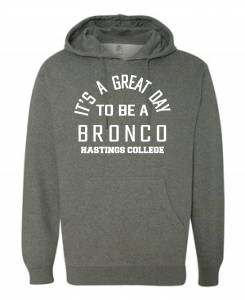 Cost: $35
Color: Gunmetal Heather
Adult Sizes: S to 3XL
Child Sizes: S to XL