Digital Design and Development
The digital design and development major at Hastings College is structured especially for students seeking expertise in a wide range skills highly sought in today's digital world.
 Courses and practical, hands-on opportunities let you develop expertise in:
Graphic design
3D design and fabrication
Motion media and videography
Motion graphics
Web and app design 
User experience/user interfaces (UX/UI)
Digital project management
Social media strategy and content
Recognizing the digital landscape is ever evolving, faculty will push you to be flexible, adaptable and an excellent communicator—with an understanding of computer science and human-machine interaction. It's the perfect combination of art and science for the ever-changing job market.
Messaging, communication theory, advertising, target marketing, multimedia development, social media, brand identity and strategy — these are the core elements in a digital designer's toolbox, and they're all waiting for you at Hastings. Throw in a bit of business sense and you'll be ready to jump into new opportunities after graduation or launch your own firm.
Digital design and development at Hastings College funnels through digital media and other courses in our Department of Visual Arts, as well as courses from departments across campus. Businesses of all sizes, non-profits, advertising agencies — and more — look for graduates who understand design, motion media, social media strategy and the technical aspects of websites and the elements to build them. 
Our graduates are in demand and have an outstanding reputation in the marketplace.
See for yourself how we tailor your education to your talents and your goals. Schedule a visit and we'll demonstrate how Hastings will inspire you to reach your potential, or if you're a high school senior, apply today.
Go further with a Hastings education
Thanks to our small class sizes (most have fewer than 20 students!), and a student-to-faculty ratio of 12:1, you'll work closely with faculty and your advisor to complete your degree in four years. In fact, most students who graduate from Hastings do so in four years!
Our block-style semester structure means you'll take just one or two classes at a time — which really lets you focus more intently on each class. It also lets faculty devote more time to every student because they're only teaching one or two classes in a block!
The depth and expertise of our Department of Visual Arts faculty push you develop your skills so you'll graduate with broad digital design, client management and technical expertise and know-how. Add in hands-on experience through our Center for Applied Media Arts and internships and you'll be ready to impress future employers with your skills and resume.
Students studying digital design and development get the nuts and bolts know-how in the classroom, from graphic design to visual storytelling to motion media to project management. But that's just part of the value in your time at Hastings.
You'll be out across campus developing your skills, building your experience with videography, motion graphics and digital design. Perhaps even participating in our social media team to gain hands-on experience that makes a difference.
The Center for Applied Media Arts provides all these experiences plus opportunities to create for community organizations and non-profits who are looking for support and creativity—and you'll have the opportunity to get paid for gaining valuable experience.
Through this work, you'll make connections and earn a quality internship that provides additional real-world experience that matters in today's job market.
At every step in your path you'll appreciate the stepping stones of teaching, counseling, inspiring, supporting and guiding from our engaged faculty. It's an experience that's true to Hastings College and you won't find it anywhere else.
All the extras aren't extra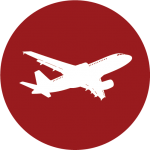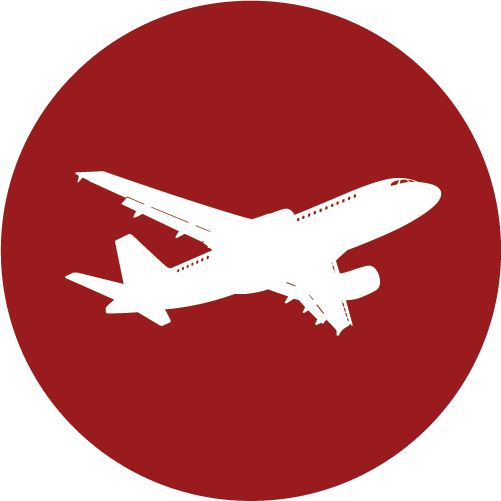 No-cost study abroad — During your second year on campus, you'll spend a transformational two-week block studying abroad. And thanks to donors, you'll experience this at no additional cost. France, Ireland, Peru, Spain, Honduras, the United Kingdom…where will you go?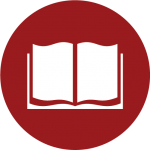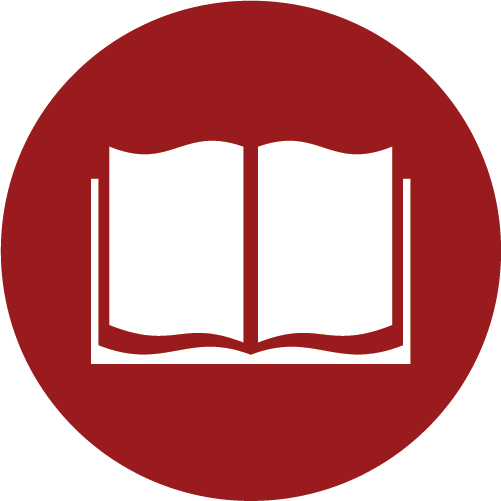 Books included — Afraid of a $400 textbook? No more! We've eliminated the high cost of text books by working with our bookstore to provide all required textbooks. This will save you $1,000 or more each year.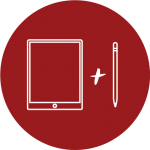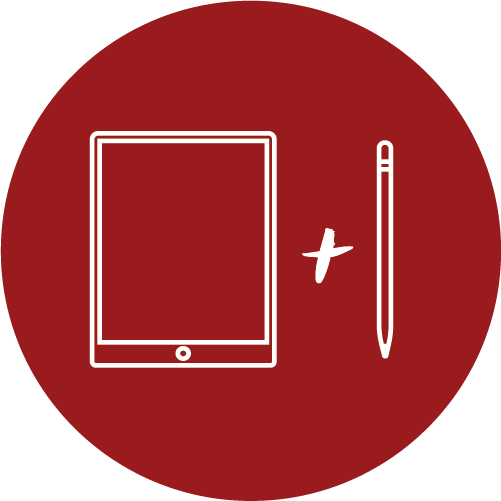 iPad Pro + Apple Pencil — We'll set you up with an iPad Pro and Apple Pencil — and help you learn how to best incorporate these tools into your studies. From digital notes (that you'll never lose!) to pictures of lab setups, professors and students find creative, new ways to use this perfect combination of technology and teaching every semester!
Recent Hastings College web design students have gone on to:
Ebbeka Design
Sojern
Idea Bank Marketing
Bosselman Energy
Farm Credit of Southern Colorado
Heartland Bank
Spreetail
Pacha Soap
SEO Consulting
Graduate programs at Kent State University and other schools
Scholarships
Hastings offers web design and other scholarships and scholarships for those who have an interest in media and design activities on campus.
Complete this form to let us know you're interested in a scholarship!
While we accept scholarship applications year round, for best consideration, we recommend you:
Complete your admissions application by February 15, and
Meet talent scholarship requirements, such as an interview, by March 15.
The result? Every student receives at least $11,000 in scholarships (but most receive more!).